Haramaya University College of Agriculture and Environmental Sciences, the School of Natural Resources Management and Environmental Sciences, in collaboration with the Office of the Vice President for Academic Affairs, conducted a national curriculum review workshop on MSc Program in Agro Ecology on February 24, 2023.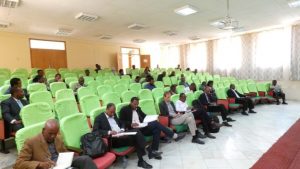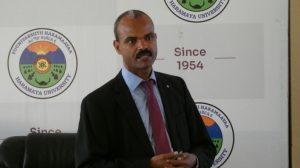 This workshop was attended by Professor Mengistu Urge, vice president for academic affairs, who closed the program, external reviewers from Ministry of Agriculture, Oromiya Agricultural Transformation Office, Ethiopian Biodiversity Institute, internal reviewers, the college staffs and invited guests.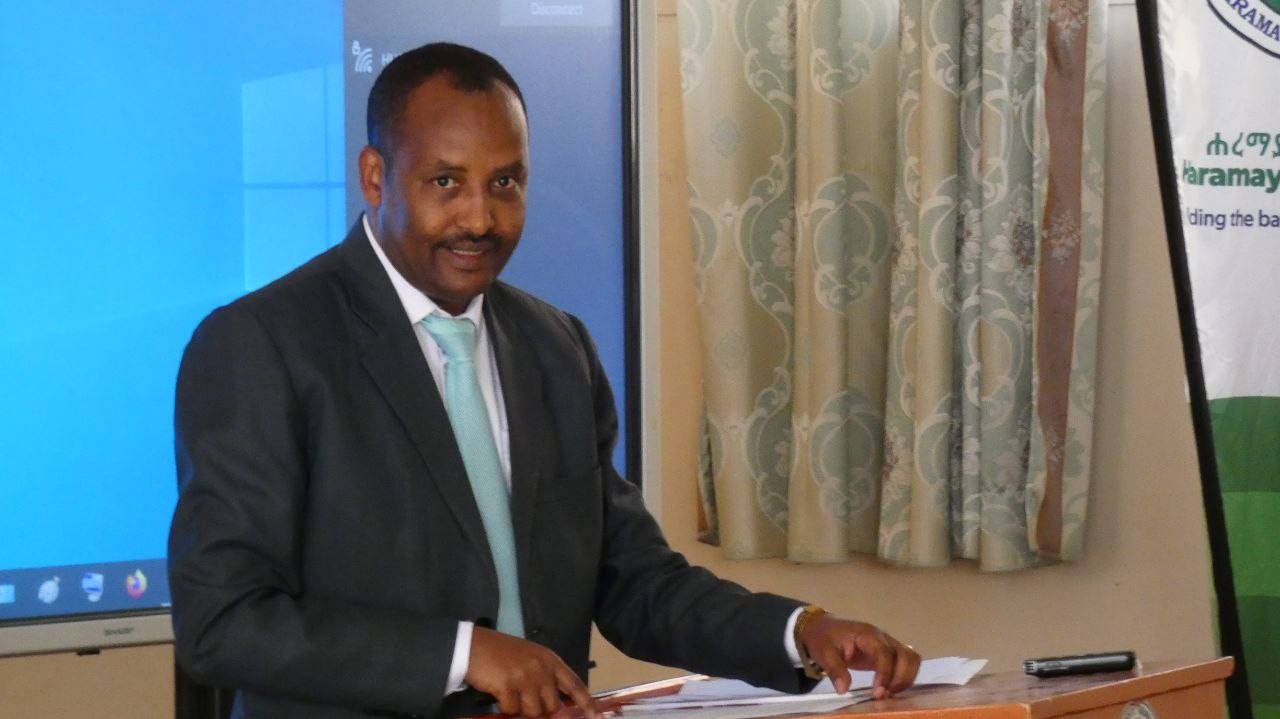 Dr. Zelalem Bekako, Dean of the College of Agriculture and Environmental Sciences, said in his welcoming and opening remarks that, currently in Ethiopia, there is an urgent need to restore soil fertility for sustainable agricultural productivity, food security, and poverty alleviation. Therefore, Integrated Soil Fertility Management (ISFM) through integrated nutrient management is an agro ecological approach that could enhance agricultural productivity and sustain the environment for future generations. It also provides the knowledge and methodology necessary for the development of agriculture that is environmentally sound, highly productive, socially equitable, and economically viable through the promotion of synergism among key components of agro ecosystems for generating internal resources, according to Dr. Zelalem.
The Master of Science in Agro Ecology program, which is the first of its kind in Ethiopia and the East African region, emanates from the collaboration between Haramaya University and GIZ and the funds secured by our scientists.
Agro Ecology is vital to our country because it is the ecology of the food system and is viewed as a science, a set of practices, and a social movement that is simultaneously applied in ecological, health, social, and economic areas and consists of principles for the design and management of sustainable food and agricultural systems. Agro-ecological practices also aim to improve agricultural systems by optimizing ecological processes that create beneficial biological interactions and synergy among agro-ecosystem components, promote environmental and public health and well-being, and minimize social-ecological costs such as inequitable social structures and synthetic and toxic external inputs in the agriculture area, added Dr. Zelalem.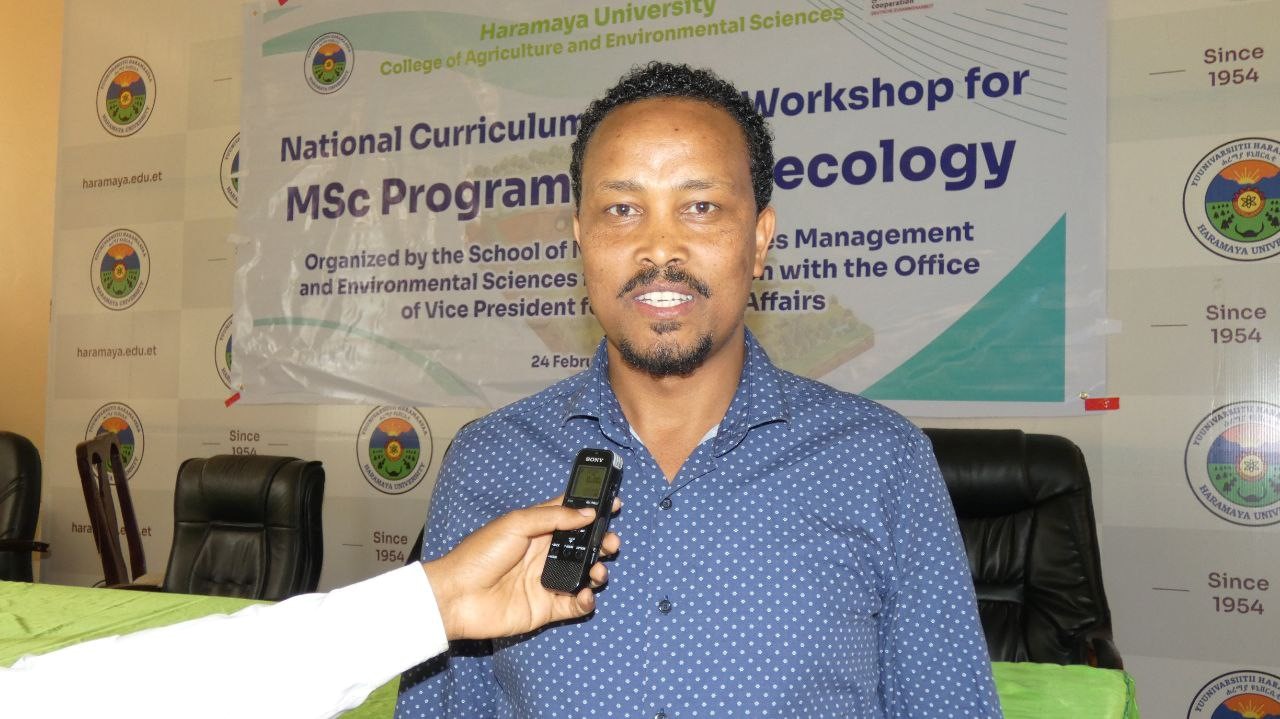 Mr. Arbo Feyisa, the head of the school, in his turn, explained that Agro Ecology approaches have recently gained prominence in scientific agricultural and political discourse as it suggests pathways to transform agriculture and food systems that address hunger and malnutrition, provide decent agricultural livelihoods, and minimize the environmental impact on agriculture. For instance, the ten-year development plan of Ethiopia has identified the agriculture sector as one of the priority areas that catalyze the country's economic development and prosperity. Mr. Arbo added that the current curriculum they are developing is therefore an entry point for promoting and supporting the agricultural sector by promoting agro Ecological approaches, principles, and practices in realizing these aspirations.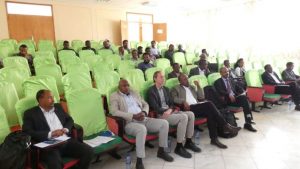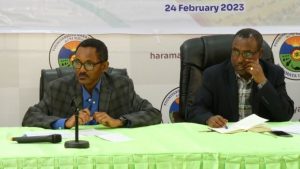 Finally, it has been decided that the concerned bodies should forward the curriculum to the next step by incorporating the suggestions and comments from the reviewers and other participants for its official approval and implementation.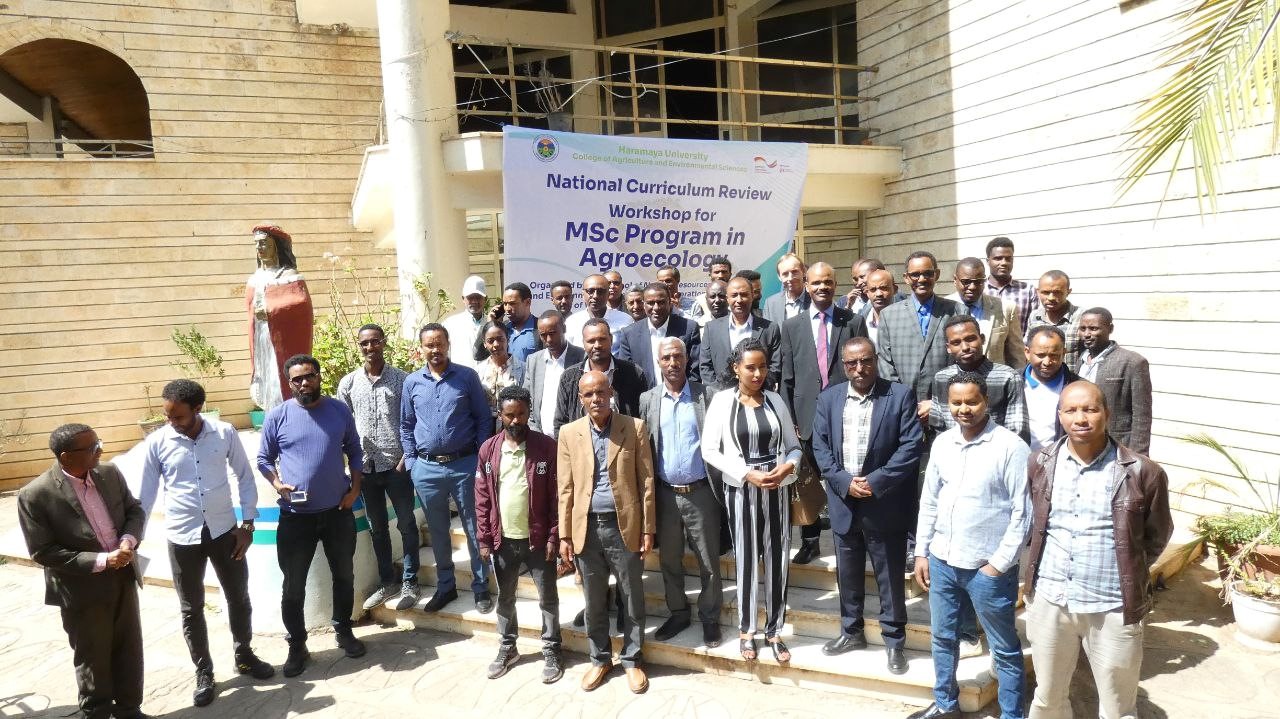 By: Aweke Ayalneh
Camera: Tewodros Lishan