Haramaya University Reduces Worries of Farmers in the Community.
On May 17, 2023, Haramaya University office of the Research Affairs distributed 1421 Quintals of Seeds to 16 Woredas and one City administration in East Hararghe Zone and Harari Region.
The distribution ceremony held in main campus was attended by Dr. Tesfaye Lema, vice president for research affairs, Mr. Getahun Nigatu, East Hararghe aone agriculture bureau head, Woreda agriculture bureau and Harari region representatives.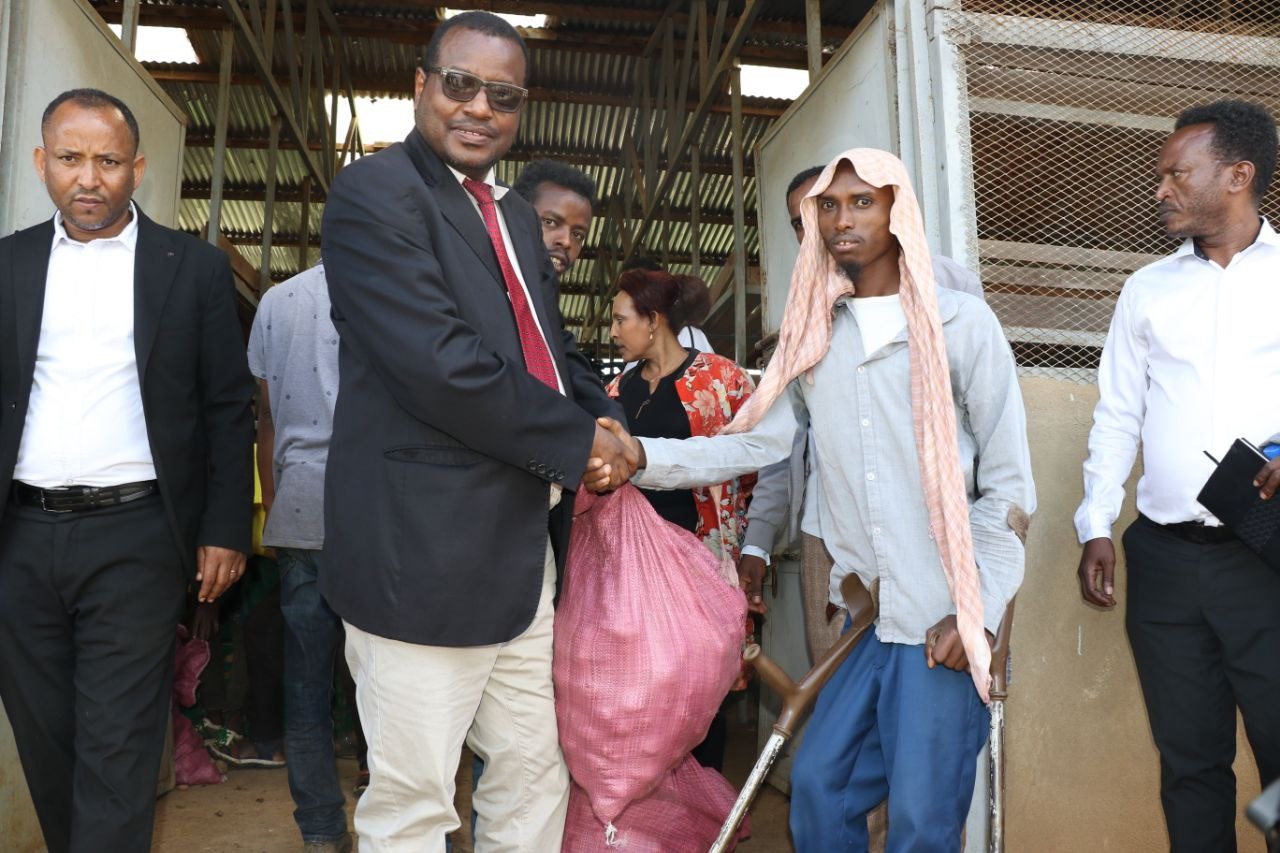 As explained at distribution ceremony, Haramaya University has been disseminating different improved technologies that can improve livelihood of the farmers. The improved varieties of different crops are among the technologies which aim to improve the lives of the needy farmers who are not able to afford the seed. The improved technology is also supposed to facilitate the agricultural Transformation in the community.
At the occasion, Dr. Tesfaye Lema, said that the University has distribute about 1421 quintals of improved crop seeds for needy farmers in 16 Woredas and one city administration of East Hararghe Zone, and in Harari region with the aim of improving production and productivity and ensuring nutritional security at urban and rural at households level. Among the distributed products are about four crop types and ten varieties produced for the distribution purpose. That includes Potato (Bubu and Gudane), Wheat (Jalane), Maize (Melkasa-4) and common bean. The seed distribution can address 6,873 households. The overall estimation cost is about 5,076,600 Birr.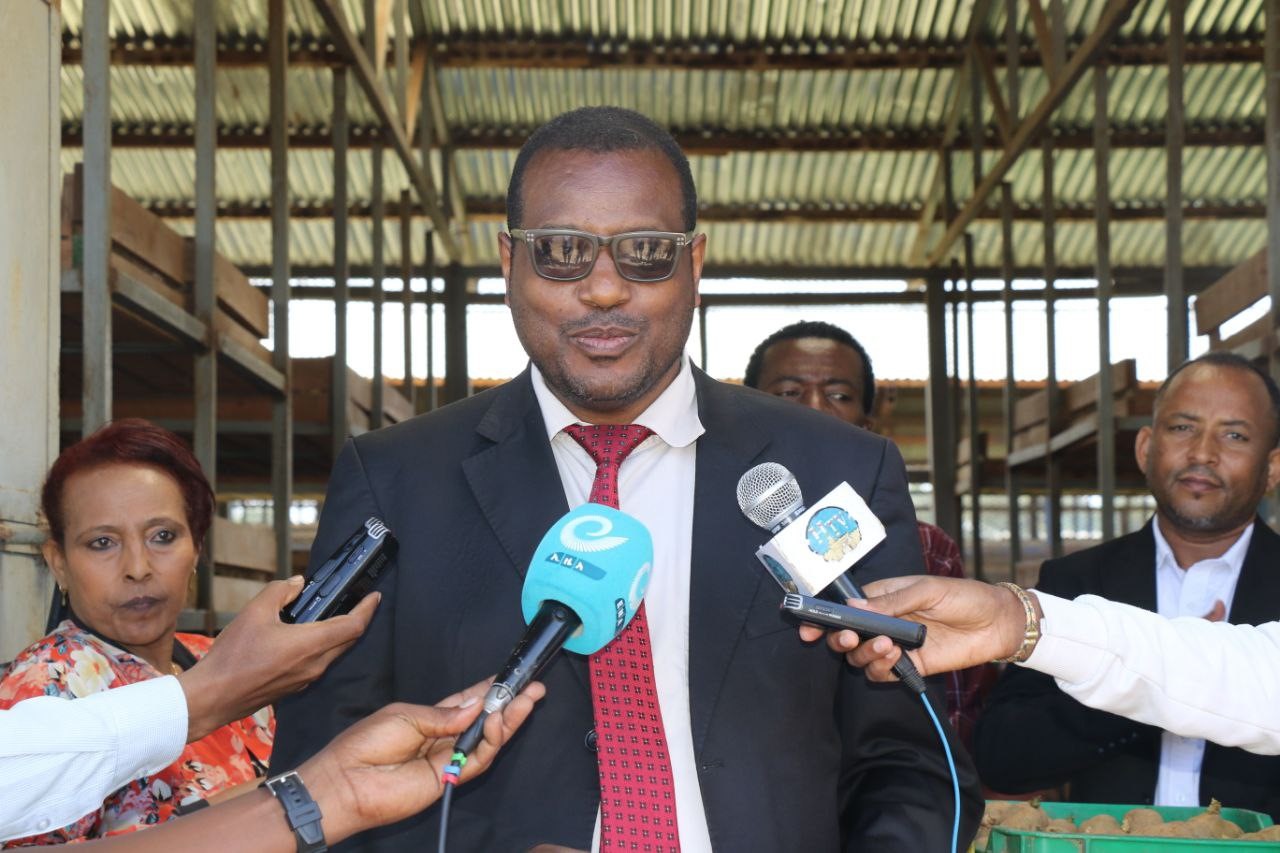 Appreciating Haramaya Universities for its commitment to support the community, Mr.Getahun Nigatu, head of east Hararghe zone agricultural bureau, in his turn, said that Haramaya University distributed improved seeds for the needy farmers in our zone today as the usual and the university is playing a significant role to changing the farmers and the community livelihood as well as to insure food security. For the success of the intended achievement, the office will not hesitate to provide the necessary technical support and follow up support, added Mr. Getahun.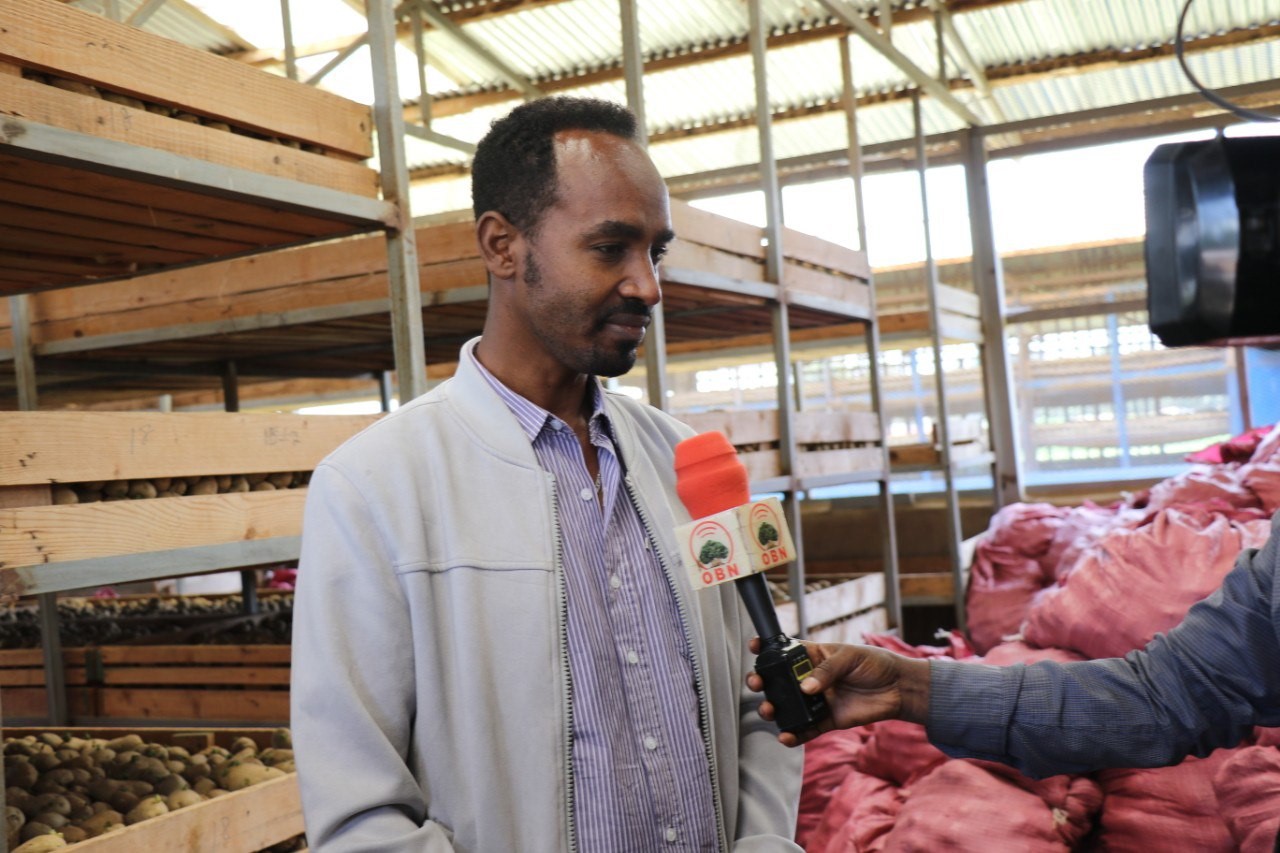 The beneficiary farmers also expressed their gratitude for the University. For instance, Eftu Hassen Abdo, Gemeda Mumed said that they were worried about the seeds for their farmland but now, thanks to Haramaya University, it reduced their worries by giving them technologically improved seeds.

By: Aweke Ayalneh
Camera: Fuad Ahmed