Haramaya University Organizes Annual University Job Expo for the 3rd time
Haramaya University in collaboration with Info Mind Solution PLC (Dareja Dot Com Business Unit) organized Annual University Job Expo for 2022 graduating class students for the 3rd time on June 22, 2022 at the University's Main Campus.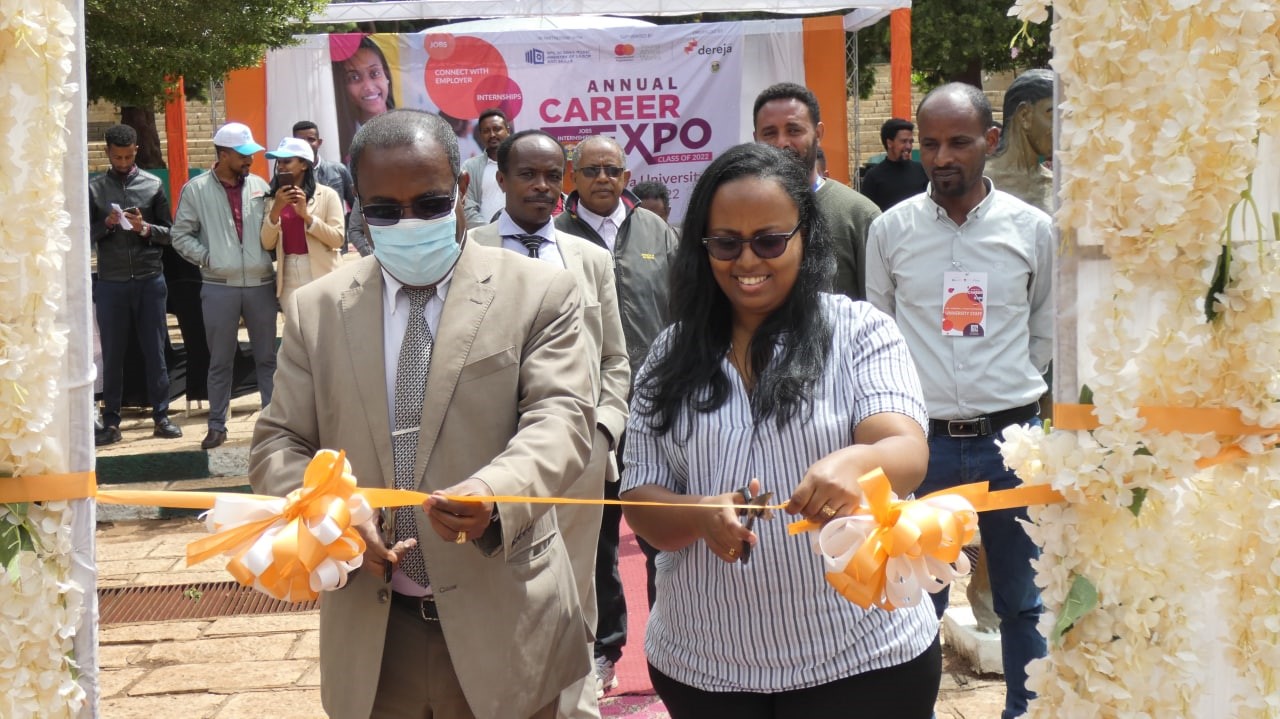 Mrs. Hilina Legesse, Info Mind Solution Country Manager, on behalf of her organization made welcoming speech and said that her organization is working with the Job Creation Commission and employers with the support of the Master Card Foundation and in collaboration with Haramaya University for last five years.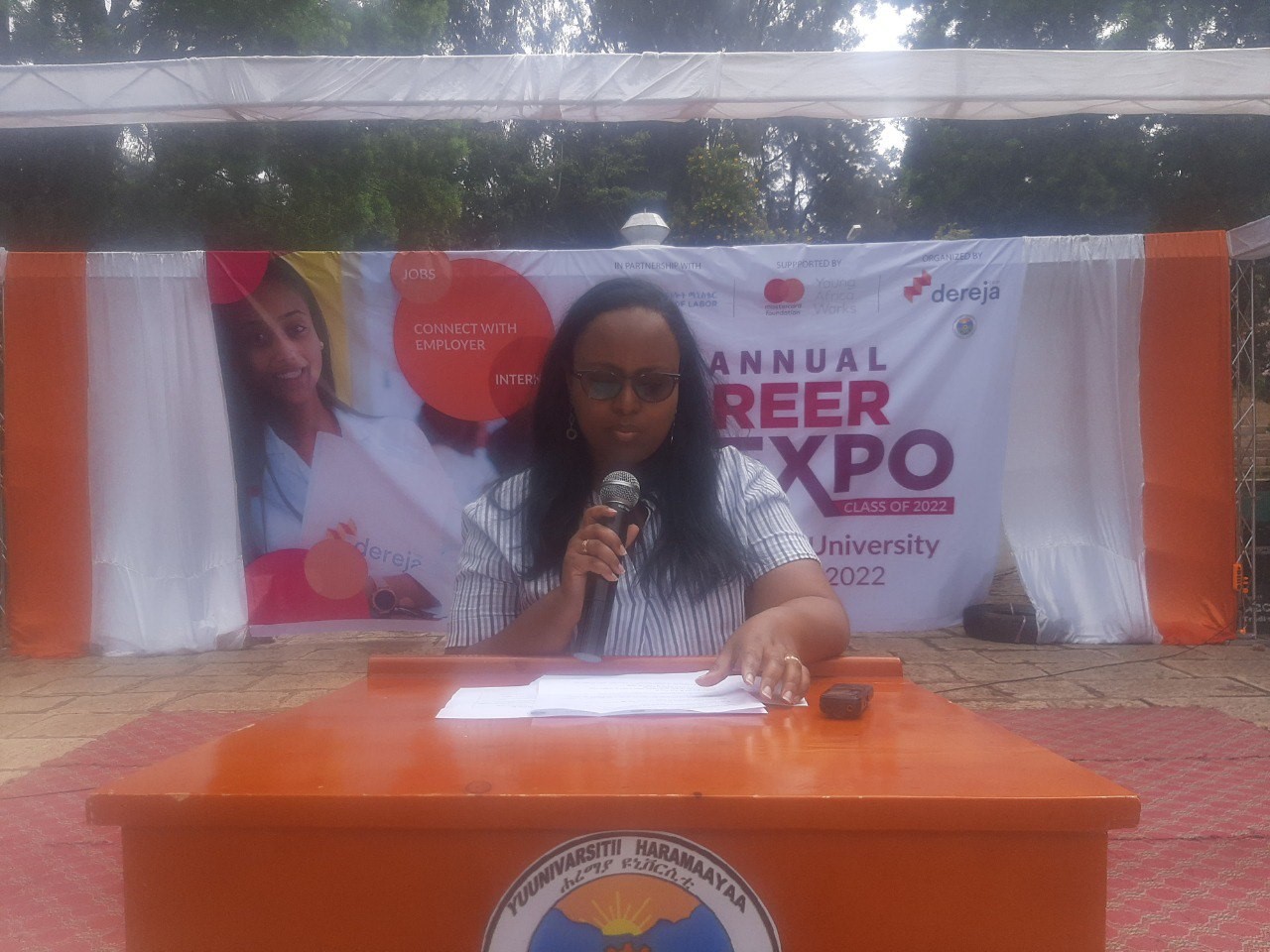 She said that the foundational objective of the program is to simplify the graduate students' job hunting activities by connecting the graduate students with employer organizations and giving trainings on a wide range of topics.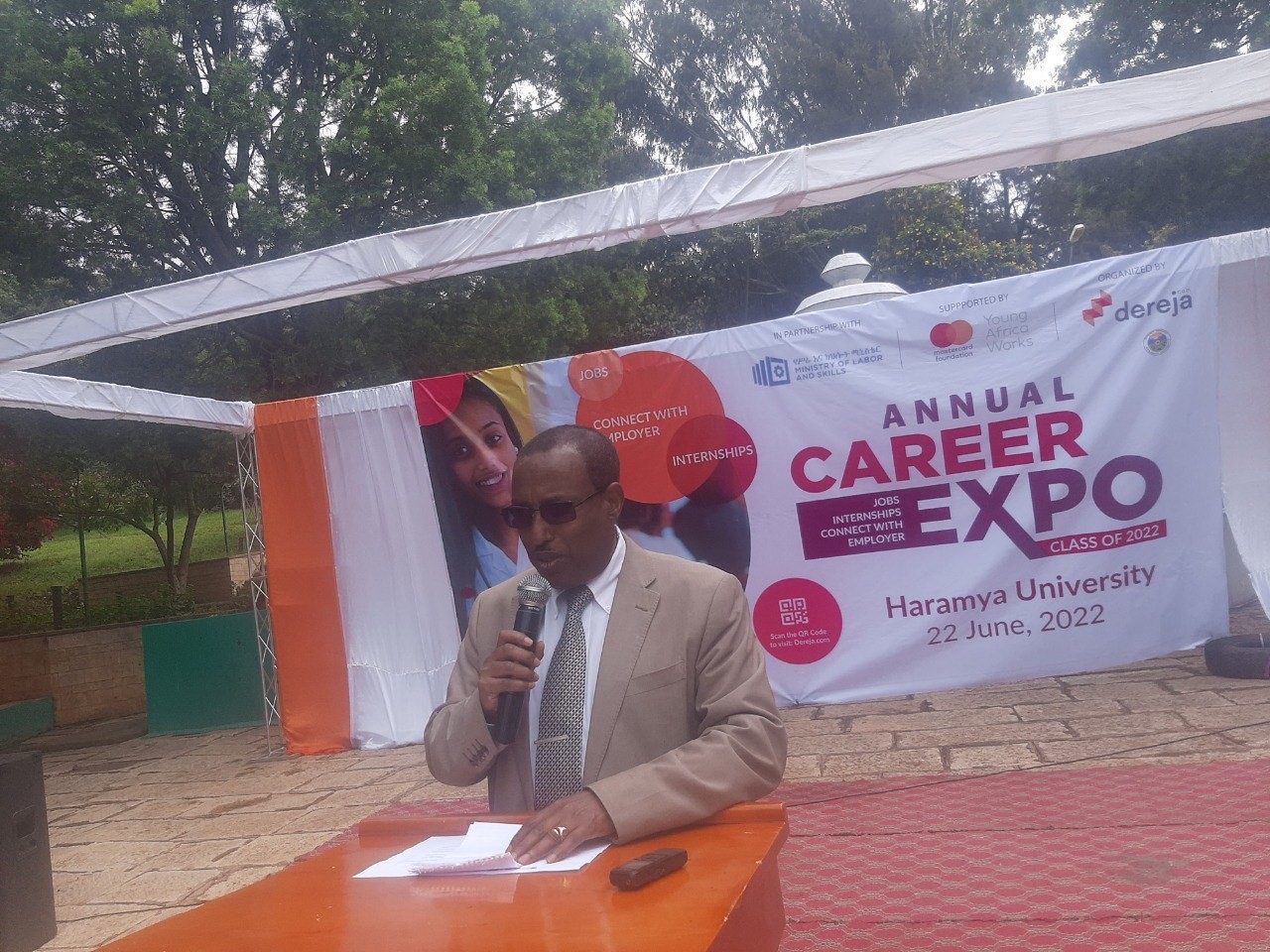 Professor Mengistu Urge, Vice President for Academic Affairs, on his opening speech explained that to enable and connect the students with job market, Deliverology and Career Development Directorate is established.
By working with Dereja.com, the University has gained a lot of advantages in related to developing the students' practical capacity for the job market and connecting them with the employer organizations.
Professor Mengistu on behalf of the University thanked Info Mind Solution PLC (Dereja Dot Com Business Unit) and public and private institutions for hiring university graduates in a transparent and competitive manner.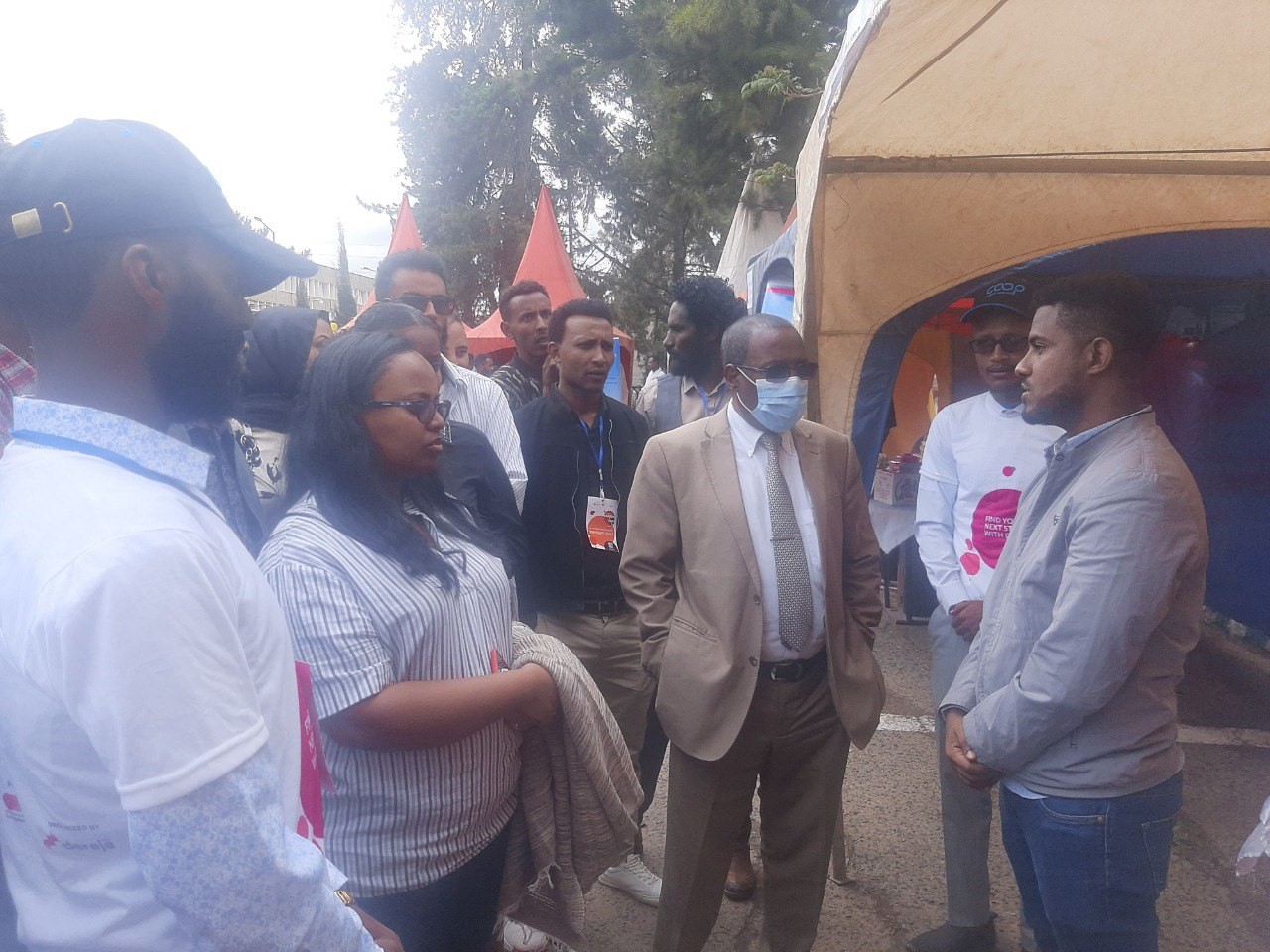 Efforts are being made to ensure that young university students, including Haramaya University, have the necessary knowledge, skills and attitudes in their field of study, he added.
Career Directorate Director of Haramaya University, Dr. Imana Beyene, said Haramaya University is carrying out vast activities in the three pillars:  learning-teaching, research works and community engagement activities. To realize the teaching learning, Career Service Development and Deliverology Directorate organized itself with management bodies of the University, Directorates, colleges, programs and units internally and with industries, private companies, governmental and nongovernmental organization and sectoral offices.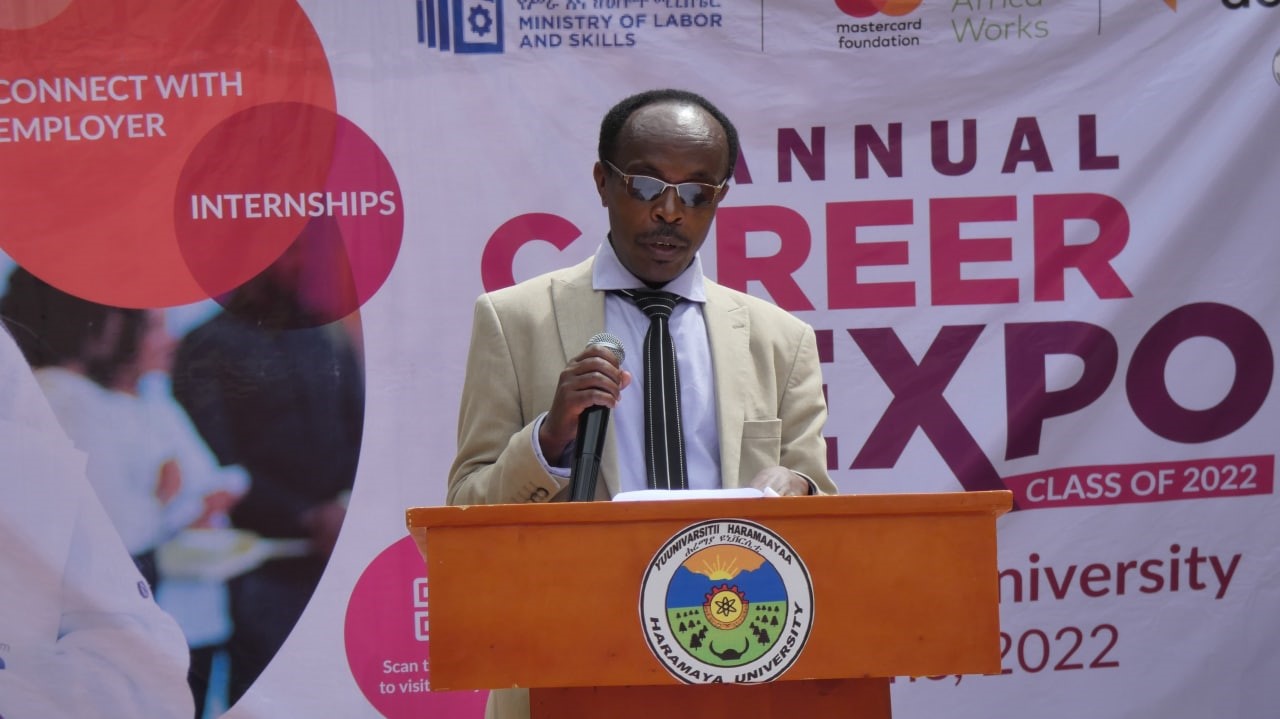 Dr. Imana added that the major activities of the Career Service Development and Deliverlogy Directorate are to improve students' skill gap, knowledge and attitude; to improve students' soft skill developments and these will enable students to be competent in the job market.
Dr. Imana thanked to the InfoMind Solution which sponsored and helped in organizing this Annual Job Expo; the office of Vice President for Academic Affairs for facilitation of the event and all other offices and individuals that contributed their best for the success of the 2022 Annual Job Expo takes place at Haramaya University as Eastern University Cluster.
The Annual Job Expo is one of the major career activities in which graduates and industries are coming together for students for getting them access to employment opportunities.
On the occasion different public and private institutions and organizations from Addis Ababa, Diredawa and Harar participate and connect with graduate students.