Two papers on public diplomacy and higher education institutions roles were presented and discussion was made in the occasion. Several scholars of HU, higher officials of East Hararghe Zone and Harari Rigional State, religious leaders were attended the event.

Ambassador Dina Mufti, spokesperson for the FDRE Ministry of Foreign Affairs said that it is necessary to work closely with higher education institutions to curb unfair pressure some countries exert on our country.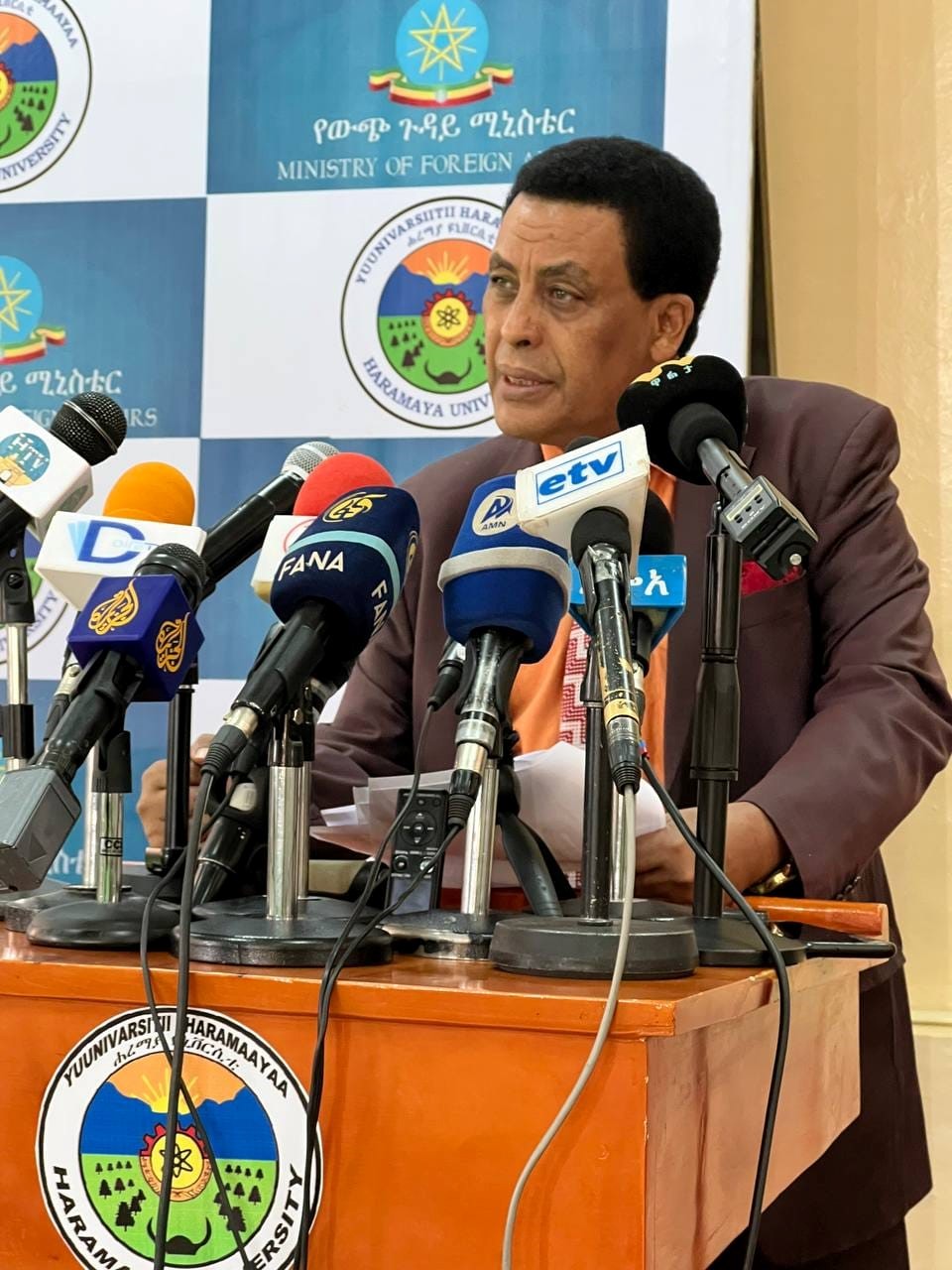 Ambassador Dina added that much is expected from university scholars, students, and the communities who have the accesses and skills of modern technologies to alleviate the pressure some foreign countries put on our country.
In this regard, Haramaya University should contribute its share to the country in the field of public diplomacy as it did and does in the agricultural sector, stressed Ambassador Dina.

Professor Jeylan Woliyie, Haramaya University Vice President for Administration and Student Affairs, in his part, said the efforts of foreign powers to create an obstacle for the construction of Grand Ethiopian Renaissance Dam and our right to fairly use our natural resources have been eased through the strong public diplomacy our citizens made; therefore, the citizens in general and higher education institutions in particular should put their shoulders to the wheel to tackle any unnecessary foreign pressure on our country.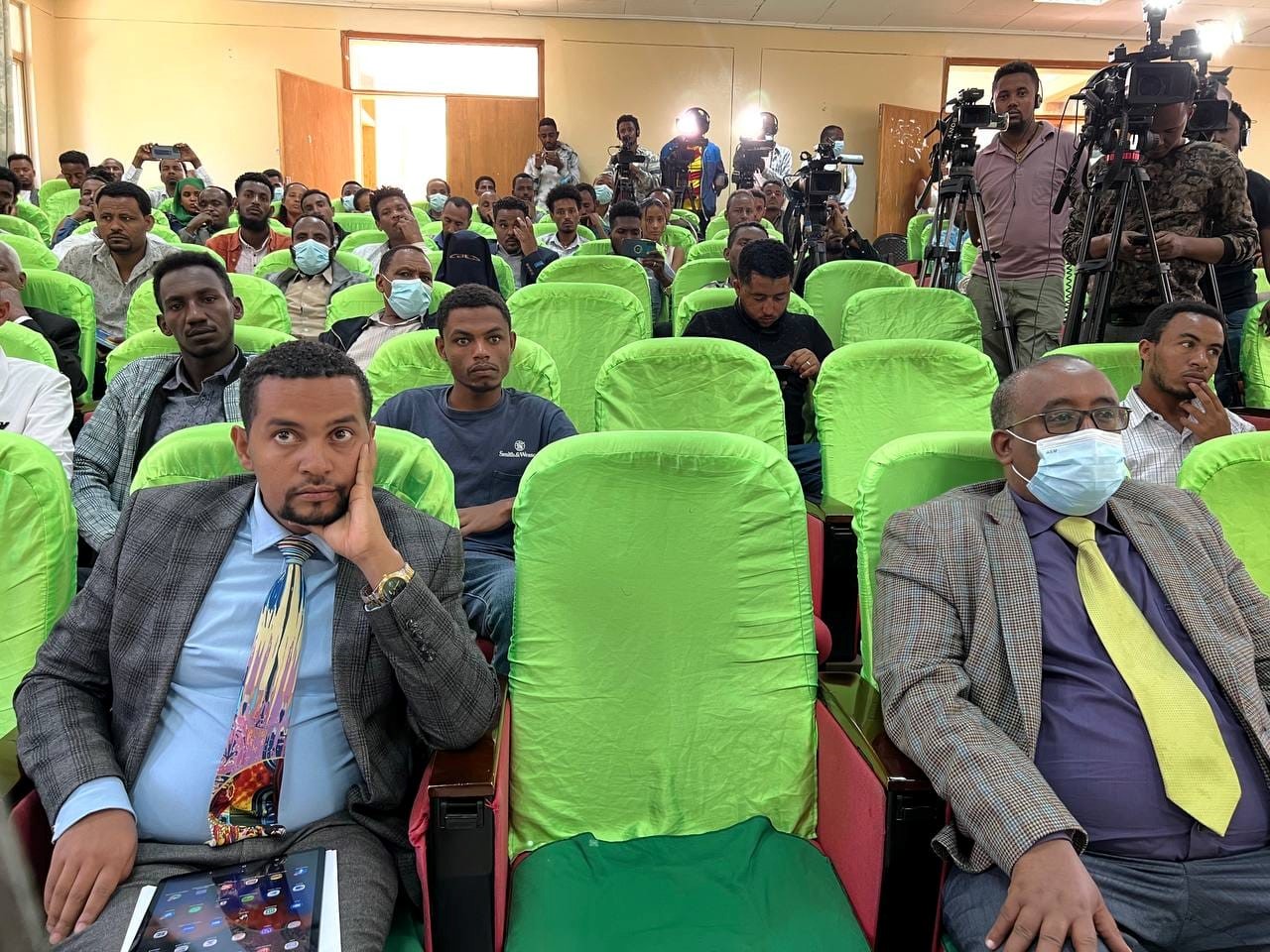 In fact, Haramaya University has already started education-based public diplomacy with neighboring countries by accepting students from different countries and teaching them with favorable hospitality, added Professor Jaylan.
Appreciating the establishment of the center, Harari regional state and East Hararge Zone Administration representatives promised to support and strengthen the center and called on our scholars and community to provide the necessary support too.
By:- Shemsedin Mohammed
Photo:- Tewodros Lishan
HU PIRD