Haramaya University Conducts Field Day on Irrigated Wheat Seeds Multiplication in Meyu Muluke, Kumbi and Meta Woredas, East Hararghe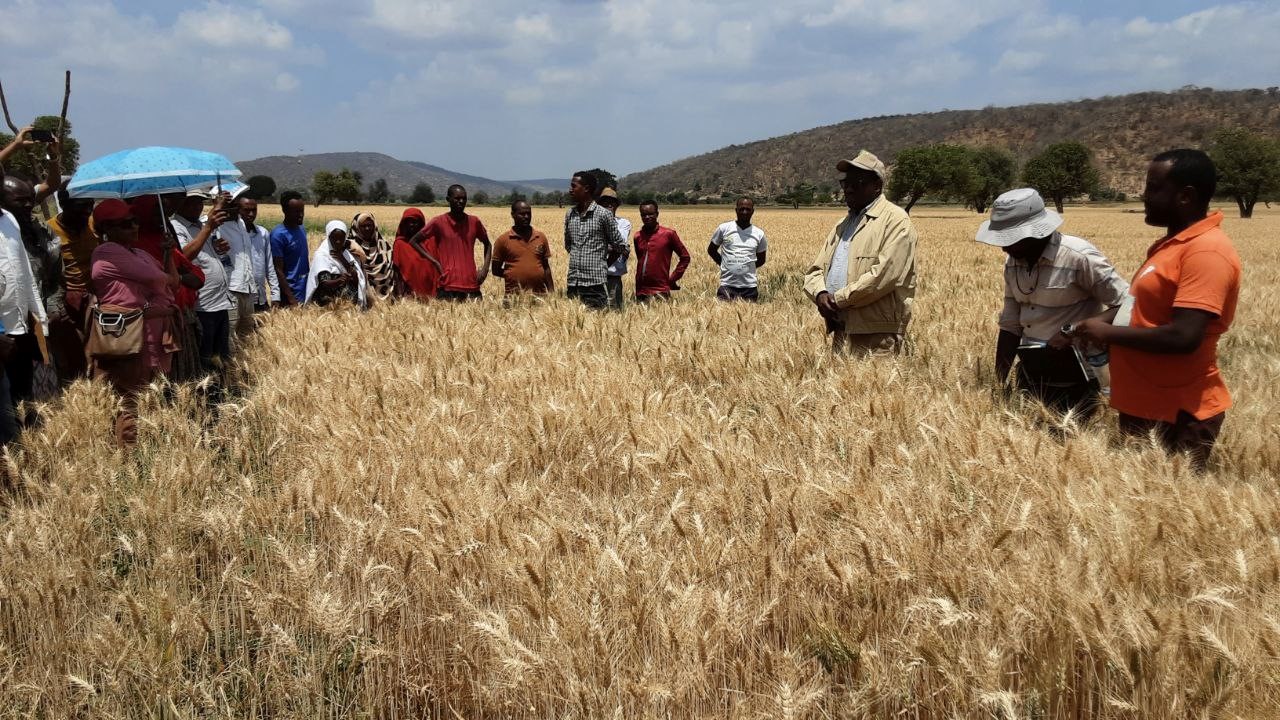 Haramaya University conducts field day in Meyu Muluke, Kumbi and Meta Woredas of the East Hararghe Zone on March 09-10, 2023.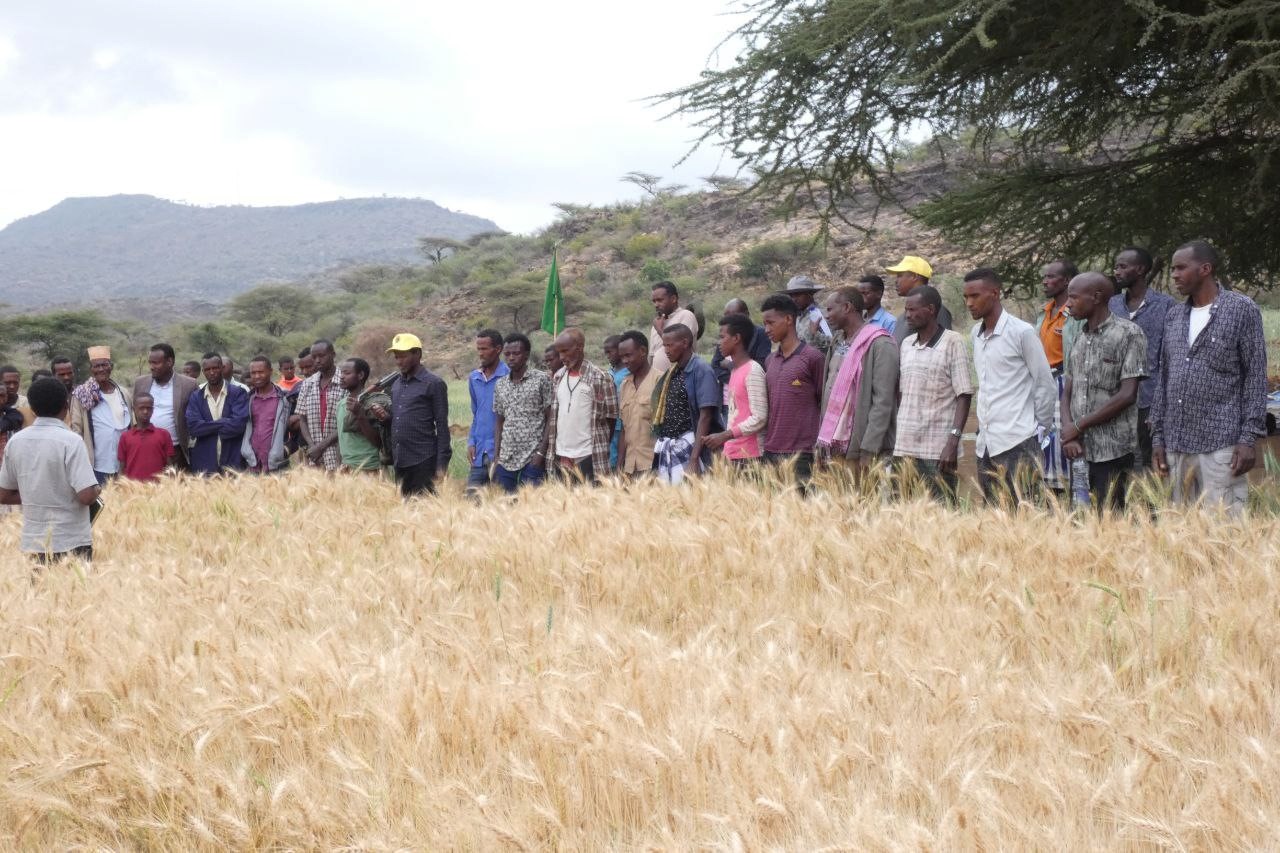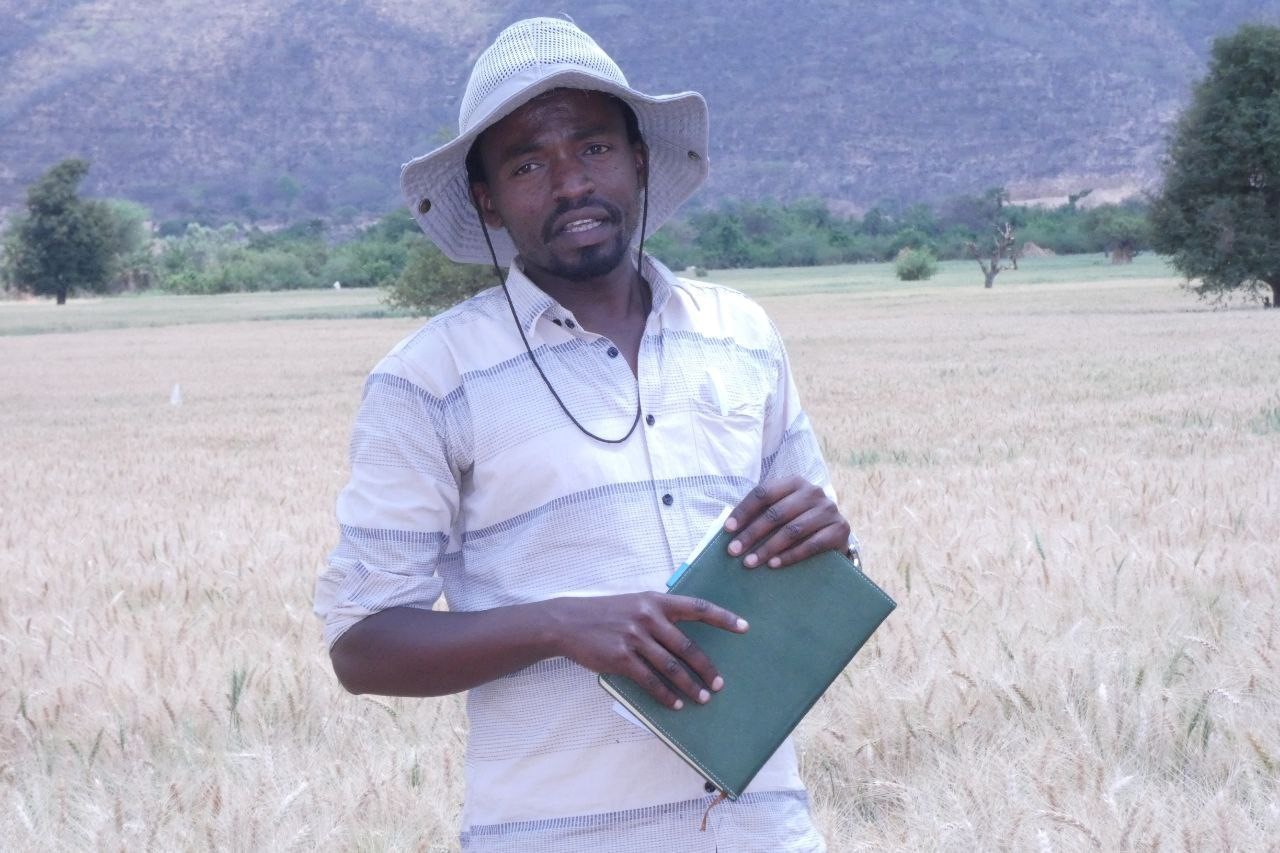 According to Mr. Kemal Kassim, facilitator of the event, the field day was conducted to evaluate the performance and sustainability of Haramaya University- supported summer irrigated wheat seeds multiplication on 400 hectares by agro-pastoralists organized into clusters. The field visit and evaluation was conducted jointly with seed producers, development agents, agricultural experts, administrators, and researchers of Haramaya University.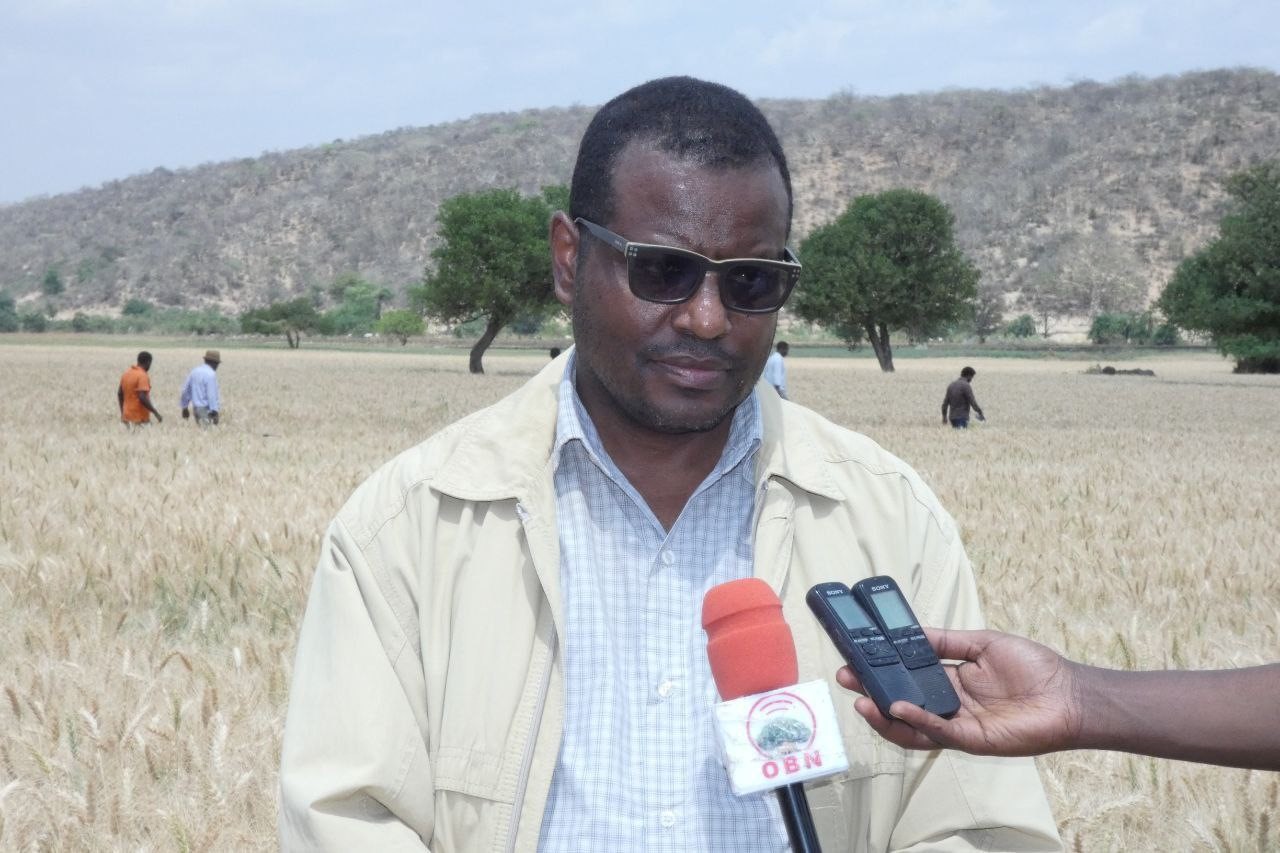 Haramaya University Vice President for Research Affairs, Dr. Tesfaye Lemma, reiterated that the national wheat initiative is aimed at dramatically increasing domestic wheat production for self-sufficiency, wheat import substitution, and generating surplus for export to earn foreign currency. Dr. Tesfaye said, increased use of irrigation and improved technologies for wheat production has been the primary means to enhance wheat production and productivity in addition to the expansion of areas and productivity of rain-fed wheat production. Accordingly, Haramaya University has been supporting the initiative since 2019/20 cropping season in eastern Ethiopia.
According to Dr. Tesfaye Lemma, the university has been supporting the initiative through training experts, development agents and producers; providing seeds and associated technologies; conducting continuous follow up and providing technical backstopping; seeds inspection and certification service; and market linkage facilitation both for certified seeds and grains. In addition, researchers from Haramaya University have been conducting participatory evaluation of performance of 25 wheat varieties in local context together with producers and development agents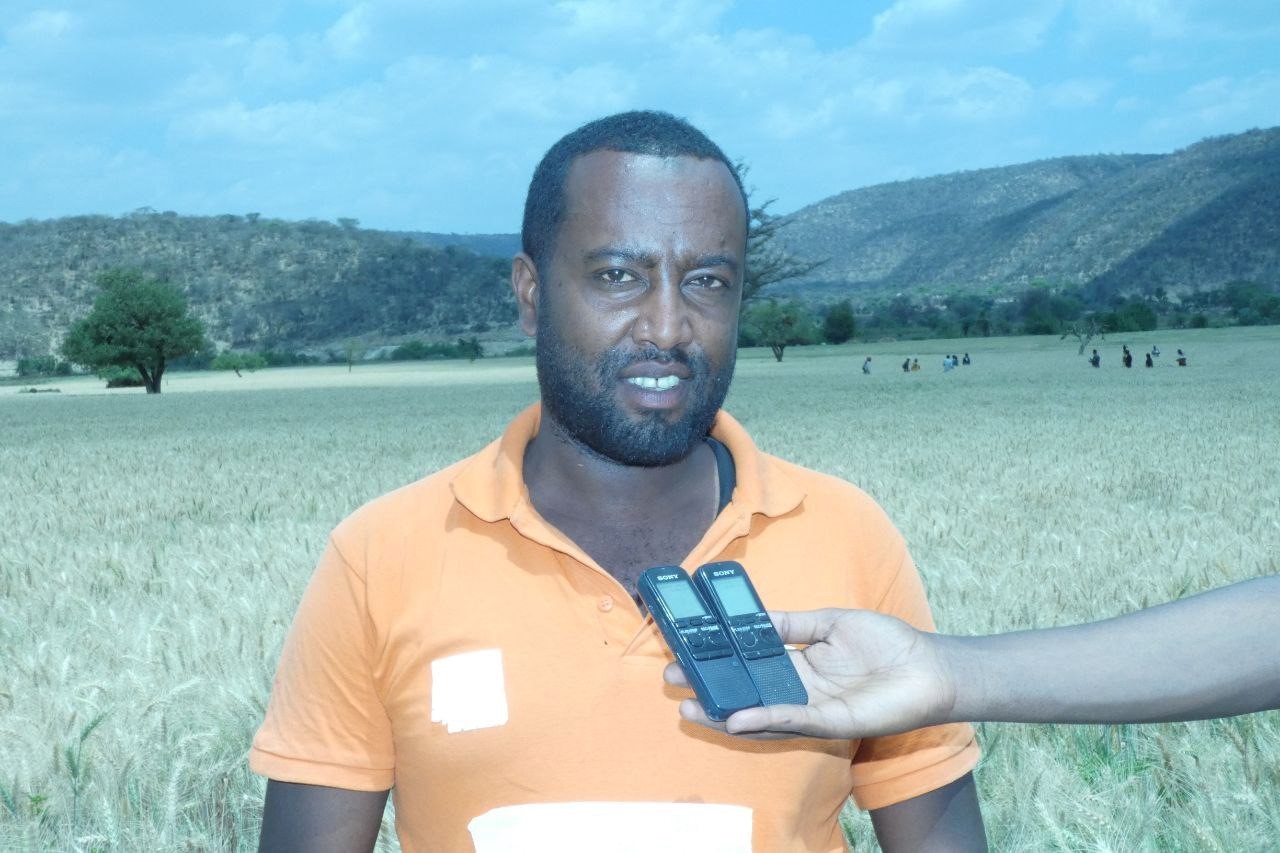 During the current dry season, Haramaya University, in collaboration with the East Hararghe Zone Office of Agricultures, is supporting irrigation-based wheat seeds production on 400 hectares and grain production on 600 hectares of land through organizing agro-pastoralists and farmers in clusters in nine wards (Meyu Muluke, Kumbi, Gola Oda, Meta, Babile, Gursum, Haramaya and Deder).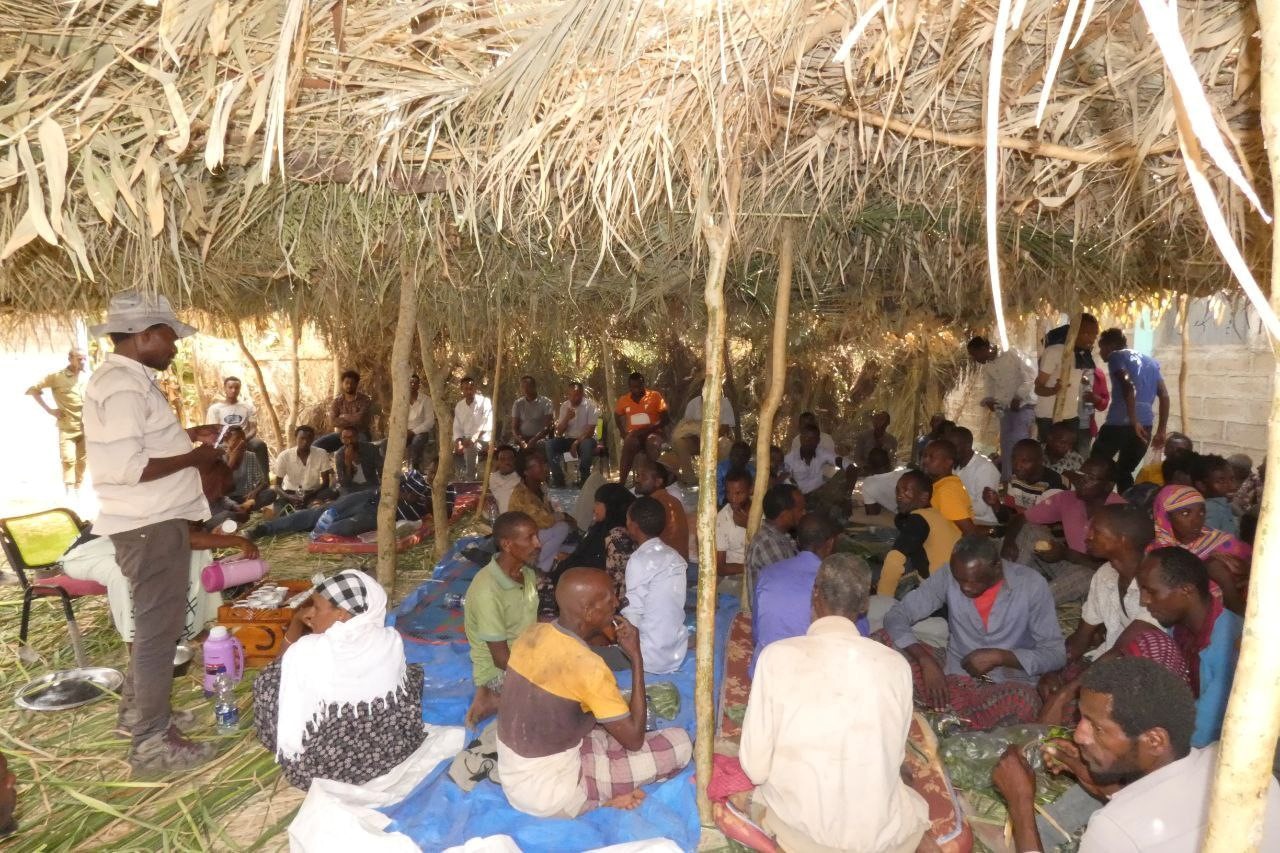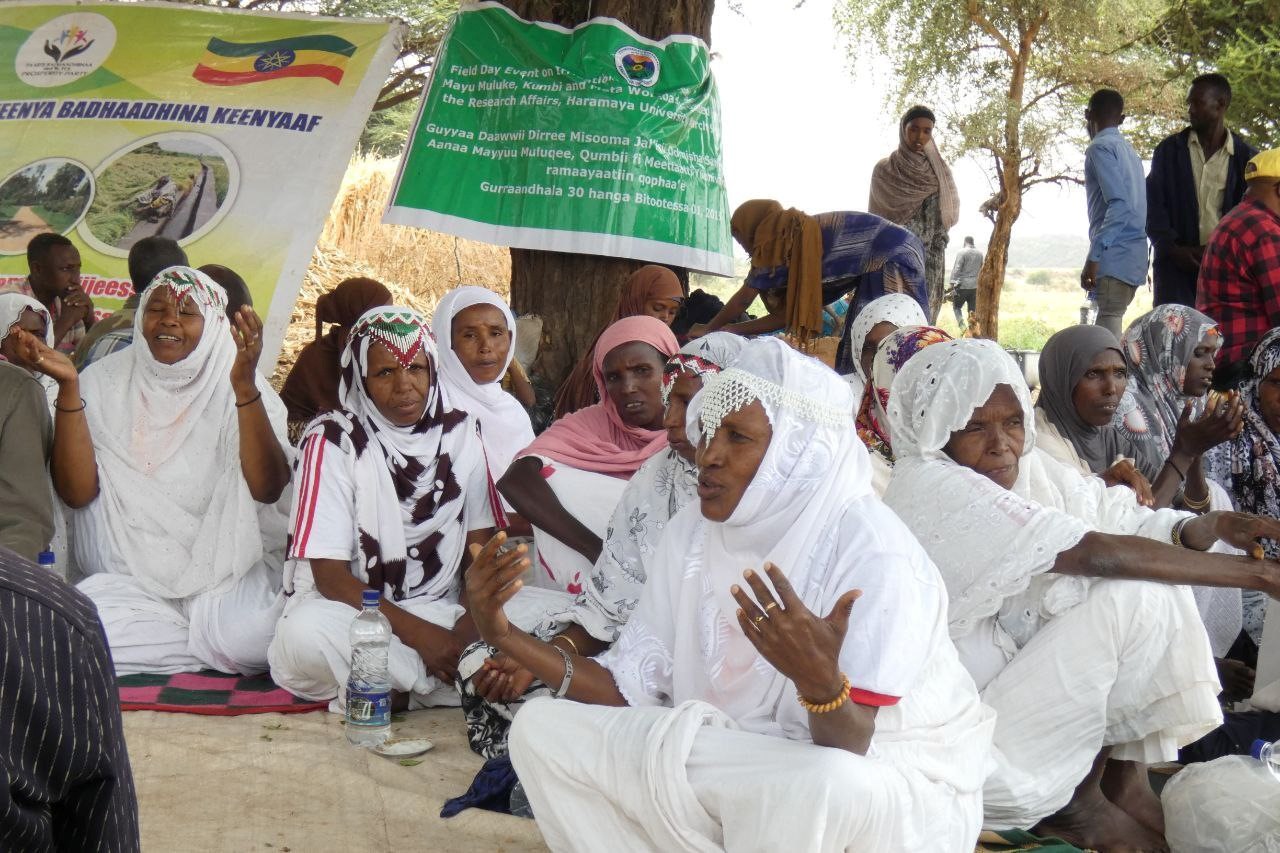 Discussion was conducted with the producers and the other field day participants to share lessons, challenges, and agree on the way forward. Proper post-harvest handling, marketing, soil fertility and irrigation (salinity) management, expanding irrigation infrastructure and ensuring fair water distribution were among issues raised during the discussion. Haramaya University researchers promised to address some of the issues through research and technological innovations.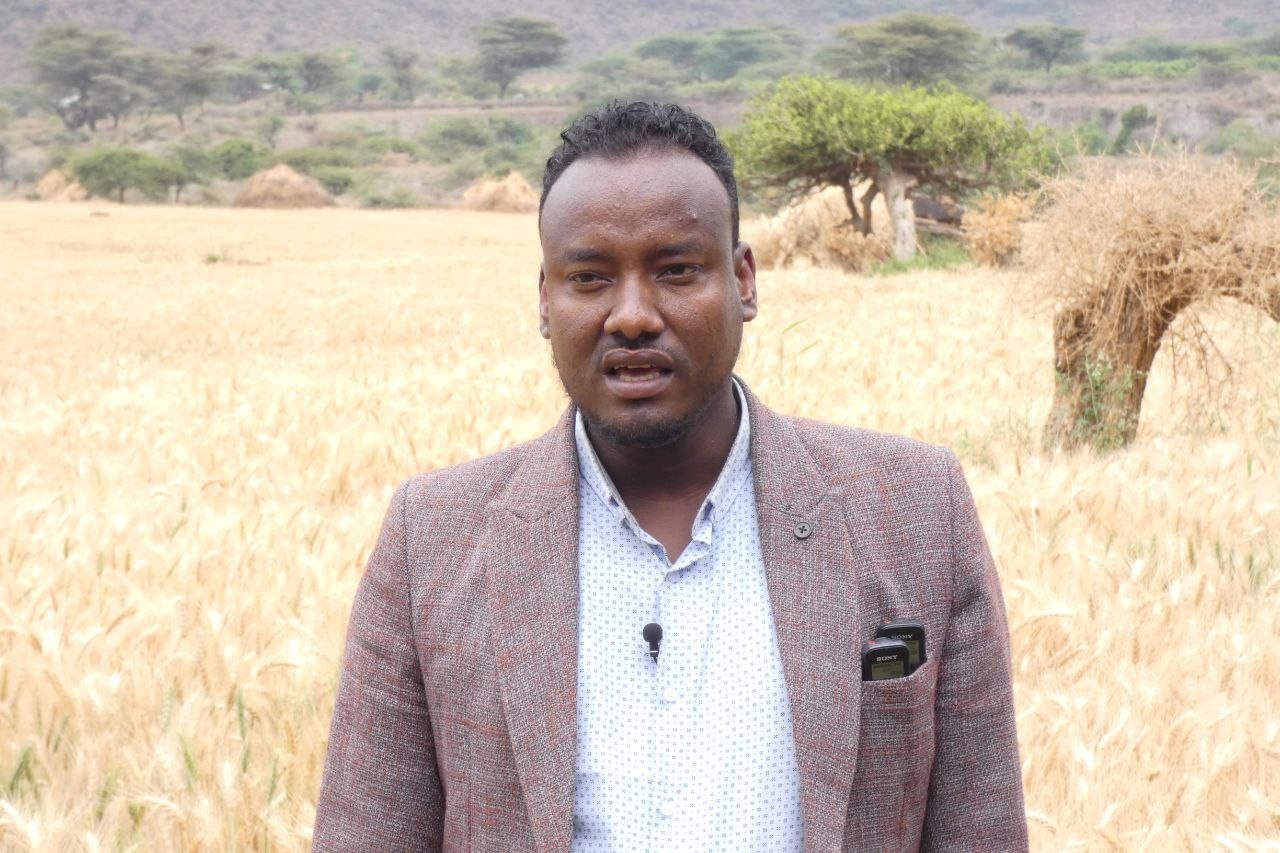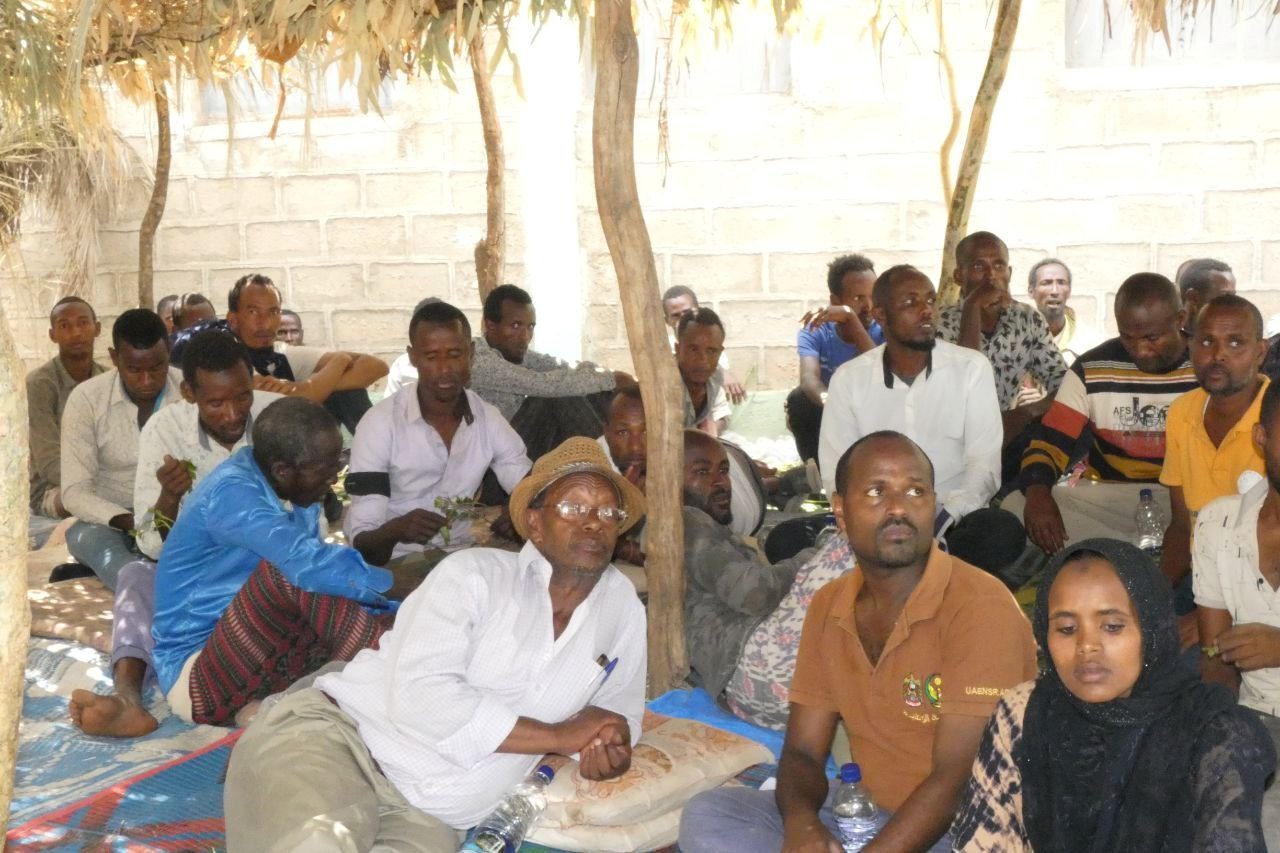 The woreda office heads and the wheat seeds producers appreciated Haramaya University for the all rounded supports they received that enabled them to produce wheat for the first time using their under-utilized labor, land and water resources and requested the university to expand the successful partnership in areas related to other crops and livestock research and development.
By:- Shemsedin Mohammed
Photographer:- Tewodros Lishan
PIRD
Top of Form