Haramaya University Administrative Board Confers the rank of full professor to Dr. Nega Assefa in Maternal and Child Health on 27 of February 2023.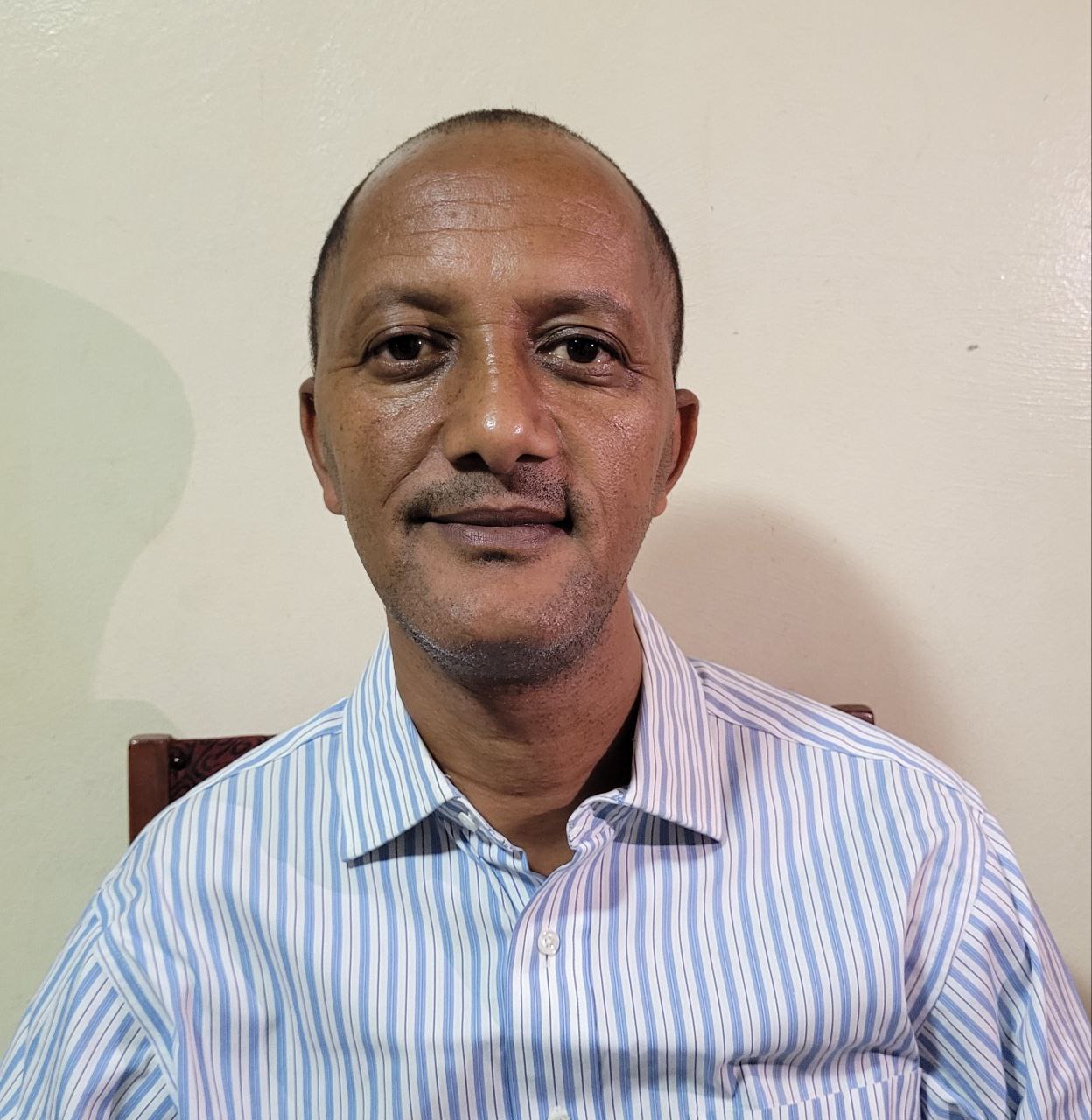 Short Biography of Professor Nega Assefa
Professor Nega Assefa (PhD), a high-ranking faculty member and researcher in the College of Health and Medical Sciences, was born 14th of November 1974 in Assela Town, where he grew up and pursued his primary education and secondary education at Limat Behibret Primary School and Chilalao Terara Secondary School respectively. In September 1991, he joined the then Jimma Institute of Health Sciences (JIHS) – now Jimma University and took the nursing training course. Completing this course, he started his career as a clinical supervisor in Assela 1993, and in 1996, he was recruited by the then Alemaya University – the present Haramaya University – as a technical assistant in the then Faculty of Health Sciences. Setting forth his vision, Nega enrolled back in JIHS in 1998 for BSc Nursing Program, and graduated with the highest CGPA which made him the gold-medalist in 2001. After his graduation, he got back to his duty at the University (HU). Serving for five years, he studied Master of Public Health in Reproductive Health at Addis Ababa University from 2006 to 2007. He received his terminal degree education in Public Health (Maternal and Child Health) in the College of Health and Medical Sciences of Haramaya University, and he became the firstborn of the Collage's PhD program in 2012. His dissertation was titled "Pregnancy rate and outcomes in rural eastern Ethiopia Fetal and Neonatal survival". Dr. Nega has also obtained a certificate of Executive Program in Global Health Leadership from the London School of Hygiene and Tropical Medicine, United Kingdom.
Professor Nega (PhD) has been serving with perceptible dedication at different capacities in CHMS of Haramaya University since 1993. Besides course offerings, he has been researching and co-researching several maternal health, child and adolescent health, family planning, neonatal and child health, and sexual and reproductive health issues, in partnership with fellows from several overseas universities and research institutions including Johns Hopkins and Harvard Schools of Public Health, London School of Hygiene and Tropical Medicine, Emory University Global Health Institute, Karolinska Institute and Vienna University in Austria. Professor Nega is a committed instructor and determined researcher. For example, he has been unreservedly mentoring students at PhD and master's levels. He has been supervising and co-supervising 19 PhD students from University of Durban, South Africa, Ghana, London School of Hygiene and Tropical Medicine and Haramaya Universities. Similarly, he has been also supervising 215 master's students as a lead advisor and a co-supervisor. In addition to his supervisory roles, Dr. Nega has participated in examining more than 235 Master students from Addis Ababa, Jimma, Gondor, Hawassa, Arba Minch, and Haramaya Universities. He authored and co-authored more than 157 research articles, and has book chapters, lecture notes, modules, and standards. Since 2016, he has been serving the College of Health and medical science, Haramaya University as an Associate Professor of Reproductive Health, Maternal and Child Health. He is also an Honorary Associate Professor at the London School of Hygiene and Tropical Medicine.
His partnership skills have remained awe-inspiring and resulted in the presence of various collaborations across the university. Dr. Nega, collaborating with his colleagues, has been able to secure 11 grants contributing to advancing health sciences, and building human resource and infrastructures. Together with his colleagues, through the CHAMPS data to action grant from Bill and Melinda Gates Foundation and other granting agencies, he created an opportunity for eight PhD scholarships at the LSHTM and through the CHAMPS pregnancy surveillance availed human power and equipment to health facilities in the CHAMPS catchment areas of Harar, Kersa and Haramaya districts. Professor Nega is a co-principal investigator for the Child Health and Mortality Prevention Surveillance (CHAMPS) – Ethiopia project, which started in 2017.
Moreover, Professor Nega noted for his leadership roles. He led the initiation and establishment of Kersa, Harar and Haramaya Health and Demographic Surveillance (HDSS) systems, one of the largest surveillance system in Africa. He was leading these facilities for more than 12 years at different sites in Kersa, Harar and Haramaya. Since 2018, he has led the inception and running of Hararghe Health Research (HHR) partnerships, a research collaborative effort between Haramaya University and London School of Hygiene and Tropical Medicine, which has led to the birth of a state-of-the-art research laboratory that conducts microbiology, molecular diagnostics and histopathology and provides diagnostic services for Hiwot Fana University Hospital. This HHR research laboratory was a pioneer to serve throughout the COVID-19 pandemic in Eastern Ethiopia. Dr. Nega served as Director of Research and Partnership for five years at which time played a central role in drafting and effecting of University's research thematic and other documents; while serving as Executive Director for the Harar Campus, he strengthened partnership with Addis Continental Institute of Public Health in the start and running of College's first PhD and Masters programs that he started before. He has also worked so much in the start and completion of the design of ten story and thousand bad the new Hiwot Fana University Hospital. Dr. Nega was the coordinator (Associate Dean) of the Graduate Study Program, the then Faculty of Health Sciences, Assistant Dean of Students, Harar Campus, and was leading other units. Dr. Nega lead the establishment of East African Journal of Health and Biomedical Sciences in the College of Health and Medical Sciences and served as associate editor-in-chief of the journal for three years. In addition, Dr Nega, is the national editorial board of East African Journal of Science, Haramaya University. Dr. Nega, besides his contribution to Haramaya University, he has been a member of several advisory groups in Ethiopia Federal Ministry of Health and Ethiopian Public Health Association (EPHA).
Over all, Dr. Nega is a man of principle with contagious positive energy who enjoys working with the community to contribute to a better tomorrow. After careful evaluations, the University Senate and the Board of the University awarded the rank of full professorship in Maternal and Child Health on 27 of February 2023
Haramaya University Public and International Relations Directorate