"Give a man a fish, and you feed him for a day. Teach a man to fish, and you feed him for a lifetime."
What is Haramaya University doing for graduates and the community at large?
On September 13, 2022, Haramaya University, re-graduated more than 50 graduates it, in collaboration with the Master Card Foundation, was giving entrepreneurial training for nine weeks.

Concerning this training, we have collected and incorporated the ideas of honorable gusts and the trainees, among whom Prof. Jeylan Woliyie, Dr. Getachew Shambel, Dr. Tesfaye Lema, Etisam Sirajudin, Hana G/Hiowet, and Mohammad Juhar Musa are some.
Prof. Jeylan Woliyie, Vice President for Administration and Student Affairs of Haramaya University, said in his opening speech that young graduates should use the agricultural sector as a source of wealth and develop their thinking to create jobs.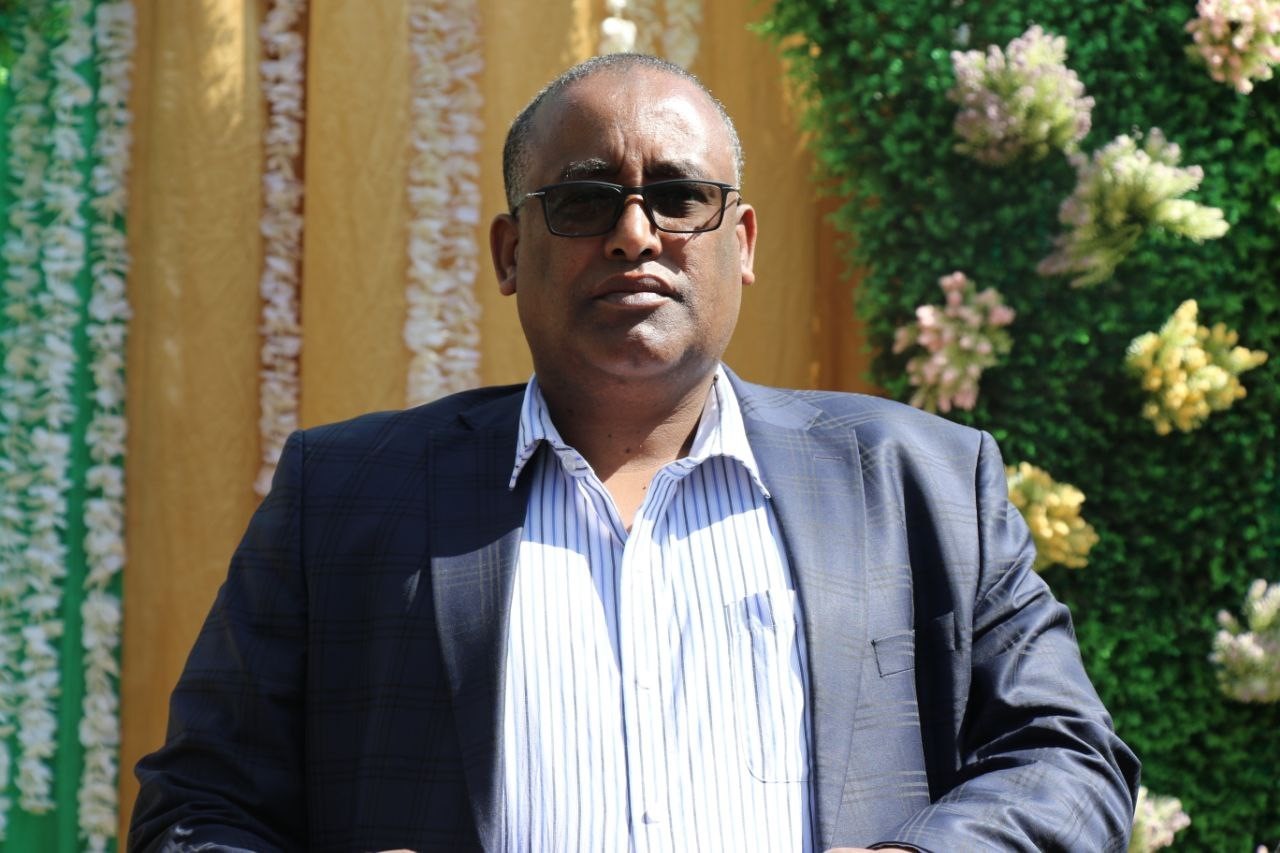 Dr. Getachew Shambel, the coordinator of the Master Card Foundation project for the promotion and enhancement of agricultural and rural technologies at Haramaya University, pointed out that the main objective of their foundation is to empower entrepreneurs like these ones. Apart from the theoretical and practical training, the trainees were given a support budget of 2400 US dollars to start work in their respective associations, according to Dr. Getachew.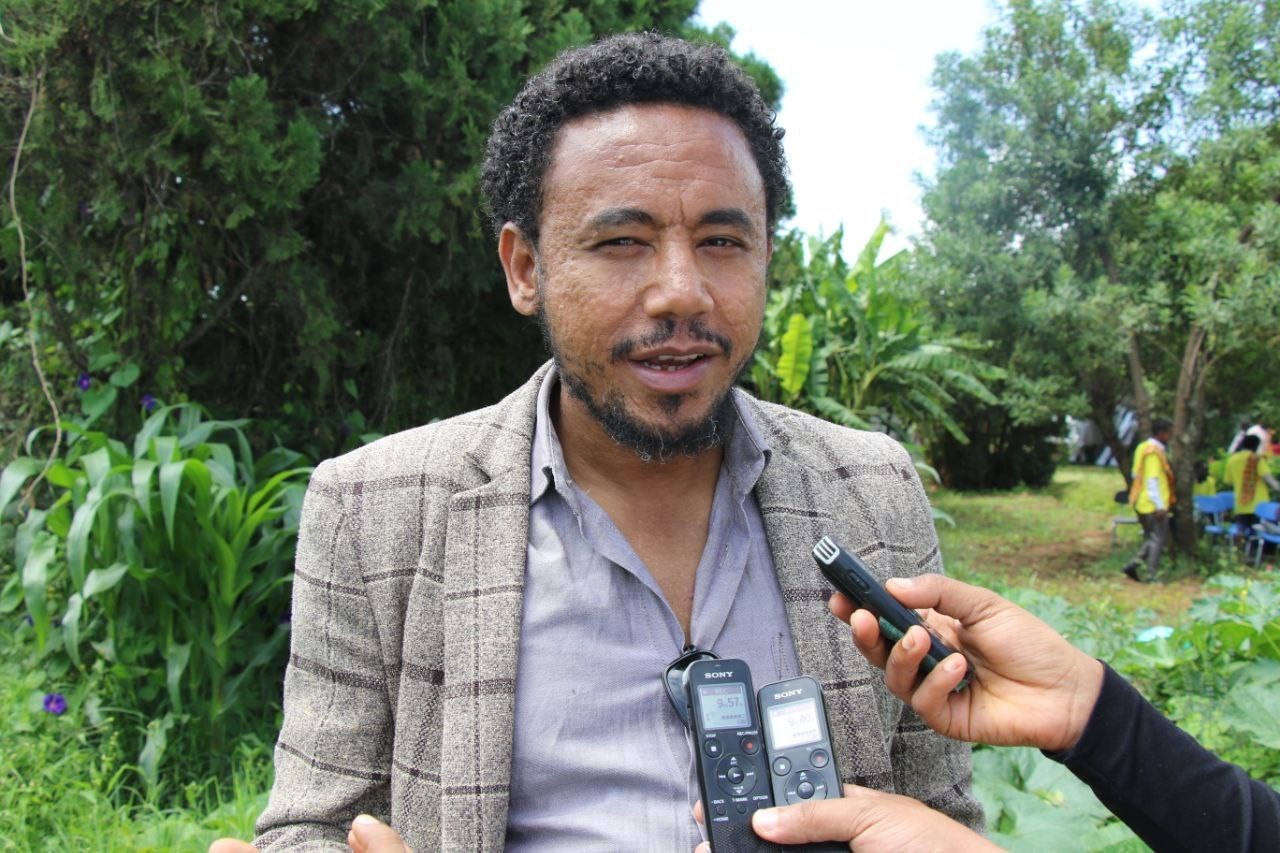 Dr. Tesfaye Lema, vice president for research affairs at Haramaya University, said that the university has been doing various activities in the past for graduates to join the workforce, but the current training is different because it incorporates both theory and practice. In addition to the training, the trainees have been provided with business start-up financial support which will create a good opportunity for the trainees to create a job, according to Dr. Tesfaye, who promised that the university will continue similar trainings, indicating that the current trainees are expected to perform effective work by using the knowledge, skills, and technology they have acquired.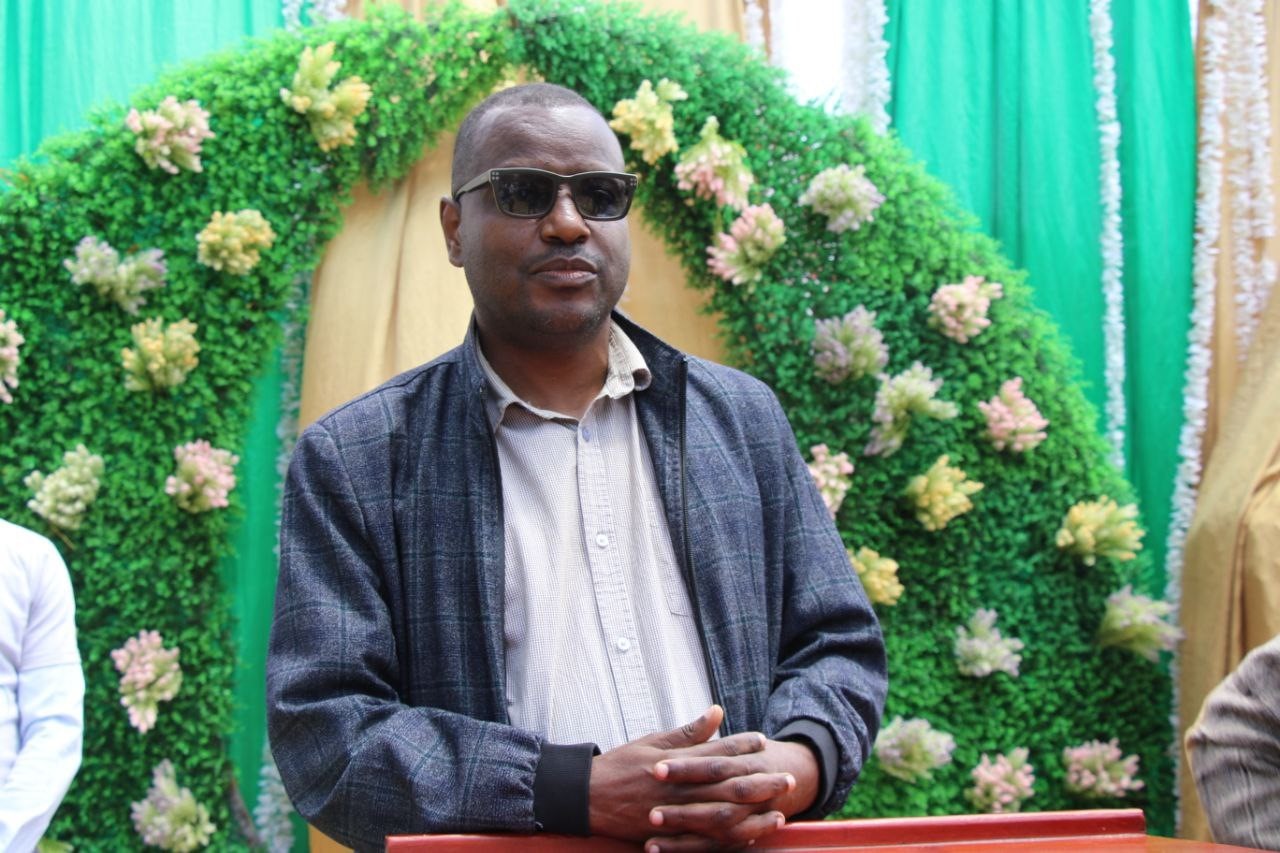 The trainees, who graduated, presenting their work to the guests of the day, in their turn, appreciated the training from different perspectives. They say that this special training has created an opportunity for them to be competent in the world of work.
Etisam Sirajudin, who graduated from Haramaya University with a degree in food science and is a representative of the Ethiopasta (which is prepared from Teff and Kocho) food entrepreneur group, said that the training showed them how to enter the world of work. She also stated that they are planning to make the country's products widely accessible to consumers by engaging in the hotel business.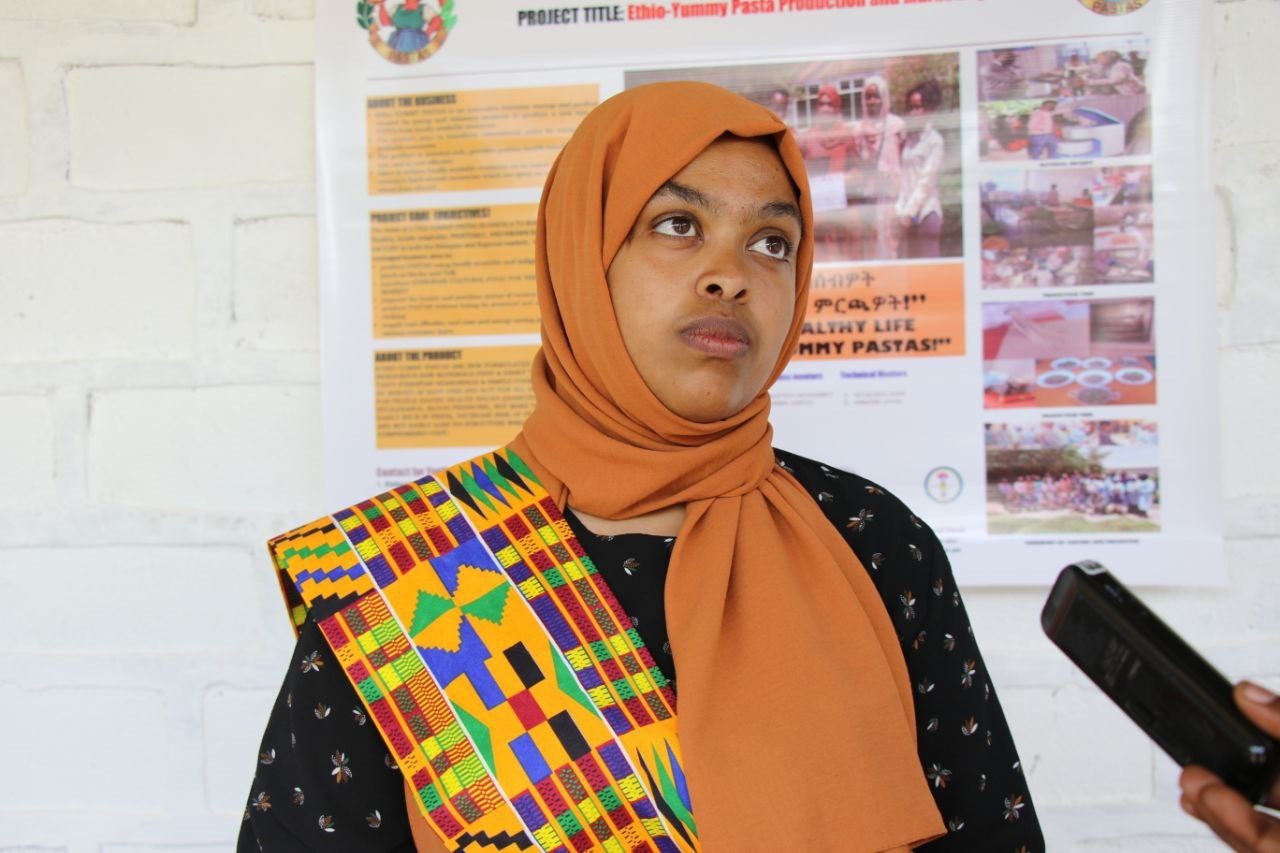 The other trainee, Hana G/Hiowet, who is a representative of Kasimir (Ambuka) fruit juice producers, said that they prepared the Ambuka product in the form of juice and offered it at a discount price to the community because ambuka, which has many health benefits, is widely available fruit in their area. She added that, even though the training was not about getting a job, it has changed their thinking about how they can create their own jobs from available materials and enabled them to get material and financial support for starting a business.
Finally, Mohammad Juhar Musa, the other trainee who made a chicken hatching machine and presented it to the audience, expressed the importance of the training. He said that they were facing difficulties that discouraged them from putting entrepreneurial ideas into action, but thanks to Haramaya University and Master Card Foundation, the training made them come out of the hopelessness they had before.