Department of Chemistry Conducts National Curriculum Review Workshop
Haramaya University College of Natural and Computational Sciences (CNCS), Department of Chemistry conducted national curricula review workshop on four PhD programs and one BSc program on June 30, 2023 at the University's Resource Center.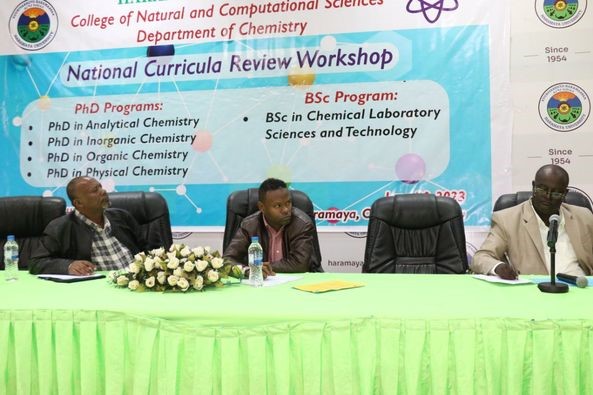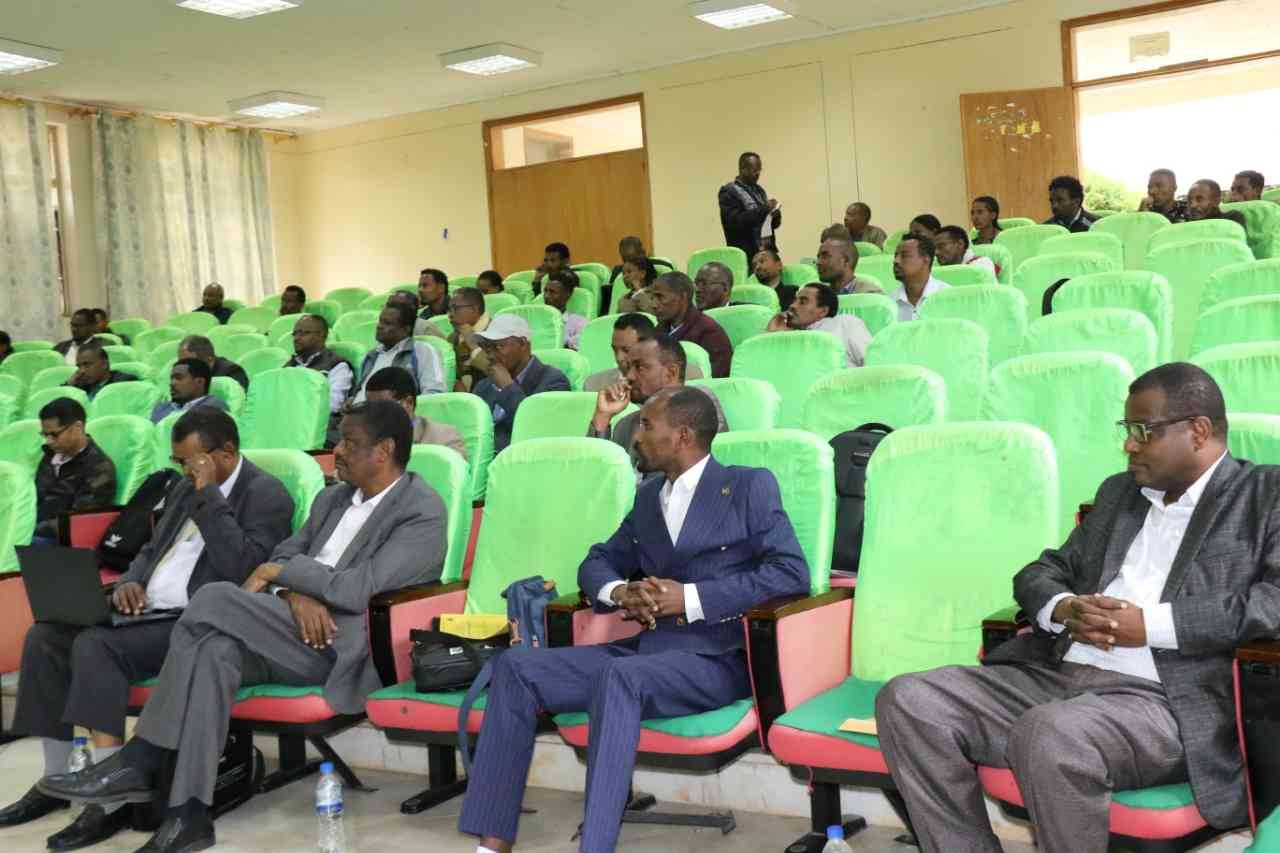 The draft curricula of PhD in Organic Chemistry, Physical Chemistry, Analytical Chemistry, Inorganic Chemistry and also one B.Sc. in Chemical Laboratory Technology reviewed.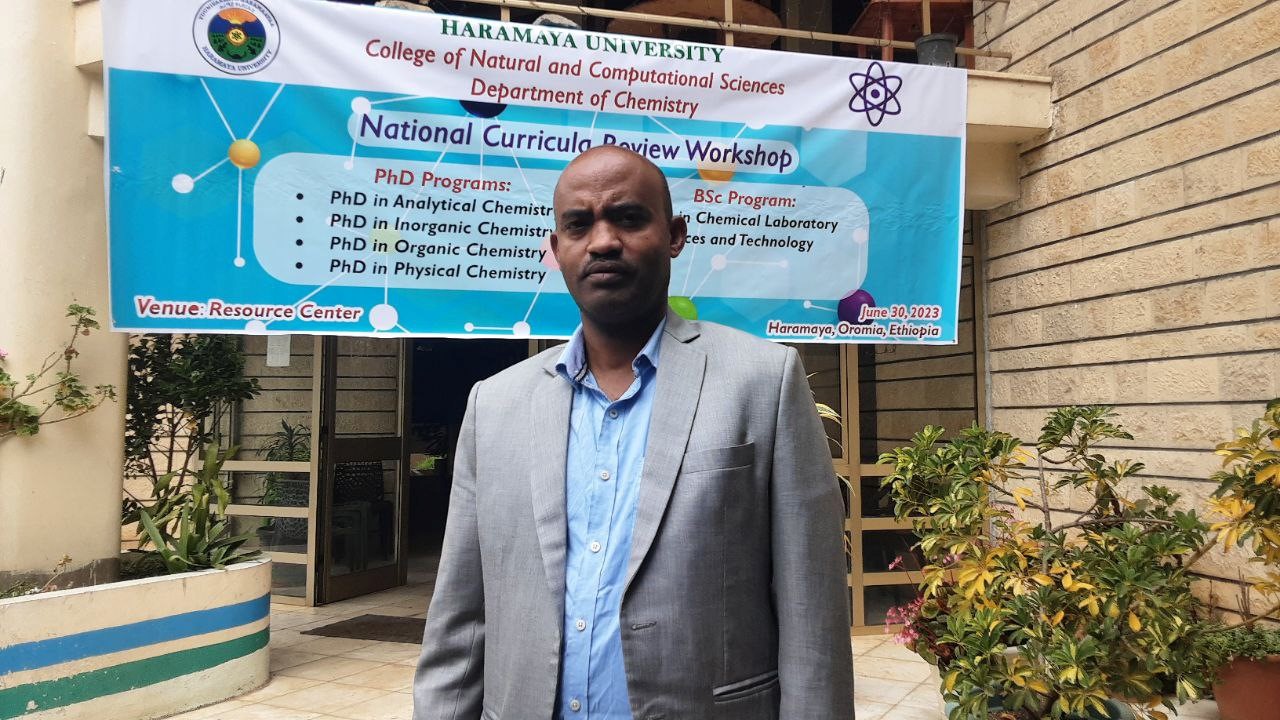 Dean of College of Natural and Computational Sciences, Dr. Getachew Abebe, said curriculum development is a complex process, involving a number of considerations, procedures, principles, and steps, and a well planned process.
The Dean said the curriculum needs to serve as the roadmap to ensure integrated, coherent learning experiences of the learners that may contribute towards their personal, academic and professional development and the College works on the preparation of the curriculum needs to evaluate whether the curriculum under preparation will help the learners to achieve the intended learning competencies or not.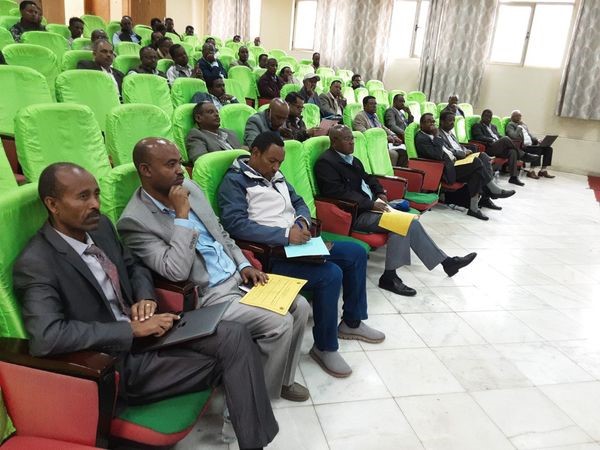 It was with these intentions in mind that the members of curriculum committee of the Department of Chemistry have been working on the development of these new curricula. The development process has passed through series of steps including paying need assessment visits to local universities and other relevant industries/stakeholder and preparation of the draft document.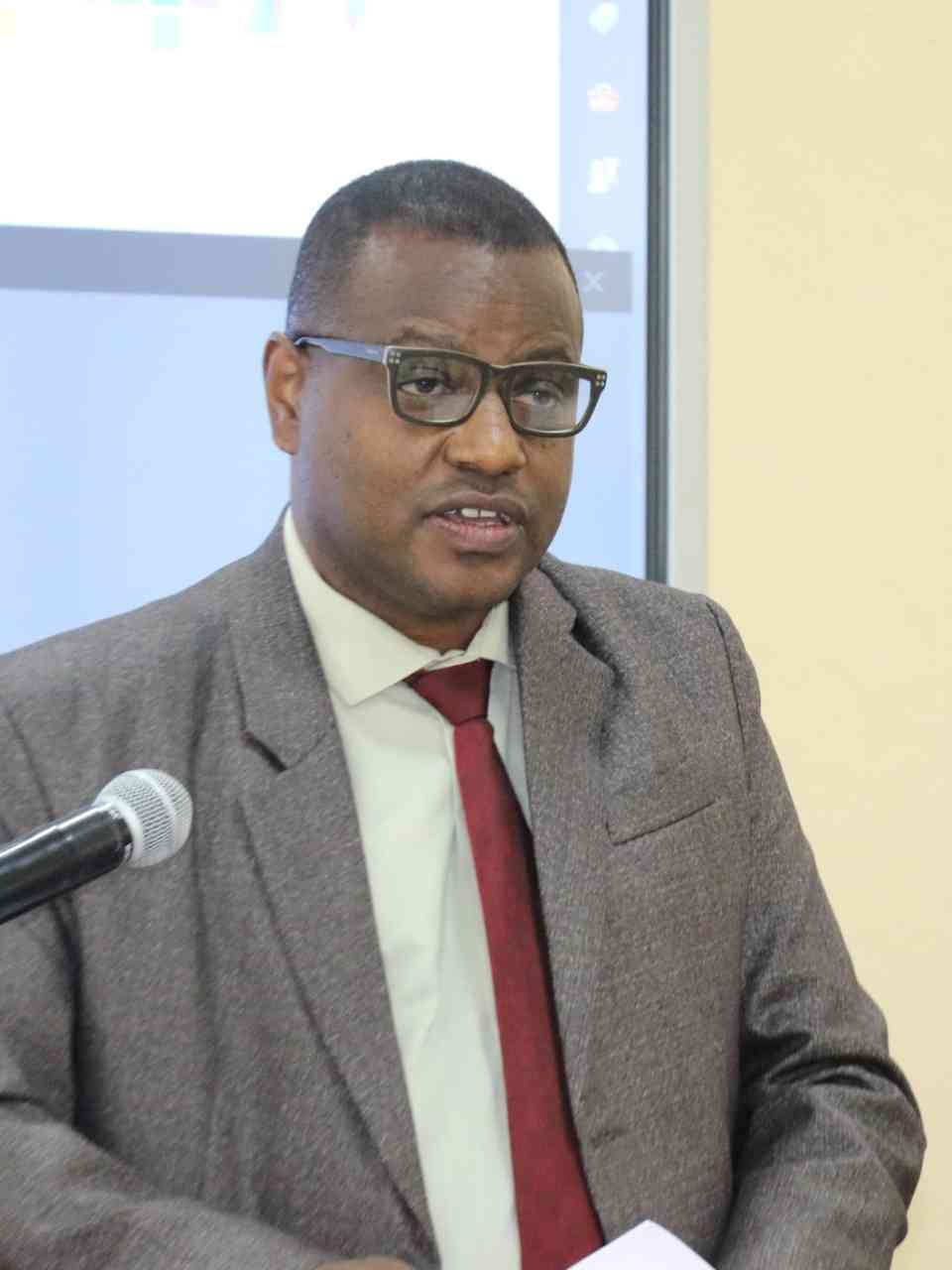 During the opening of the workshop, Dr. Tesfaye Lemma, vice president for research affairs of Haramaya University, said that the national curriculum review workshop is essential to upholding the relevance of high quality of the academic programs.
Haramaya University bears the responsibility of consistently designing and updating programs through a logical and coherent approach. Expanding academic offerings without ensuring their relevance and quality cannot guarantee the desired social changes and economic development we strive for, the Vice President underscored. Consequently, there has been a growing concern among all stakeholders of the university regarding the efficiency, effectiveness, relevance, and quality of these programs, he added.
In the process of designing new programs and revising existing ones, the involvement of external reviewers plays a vital role. External reviewers bring their expertise and perspective to the table, providing fresh insights based on their knowledge and experience in the field. Their contributions are instrumental in maintaining the high worth and relevance of the curriculum, it was indicated.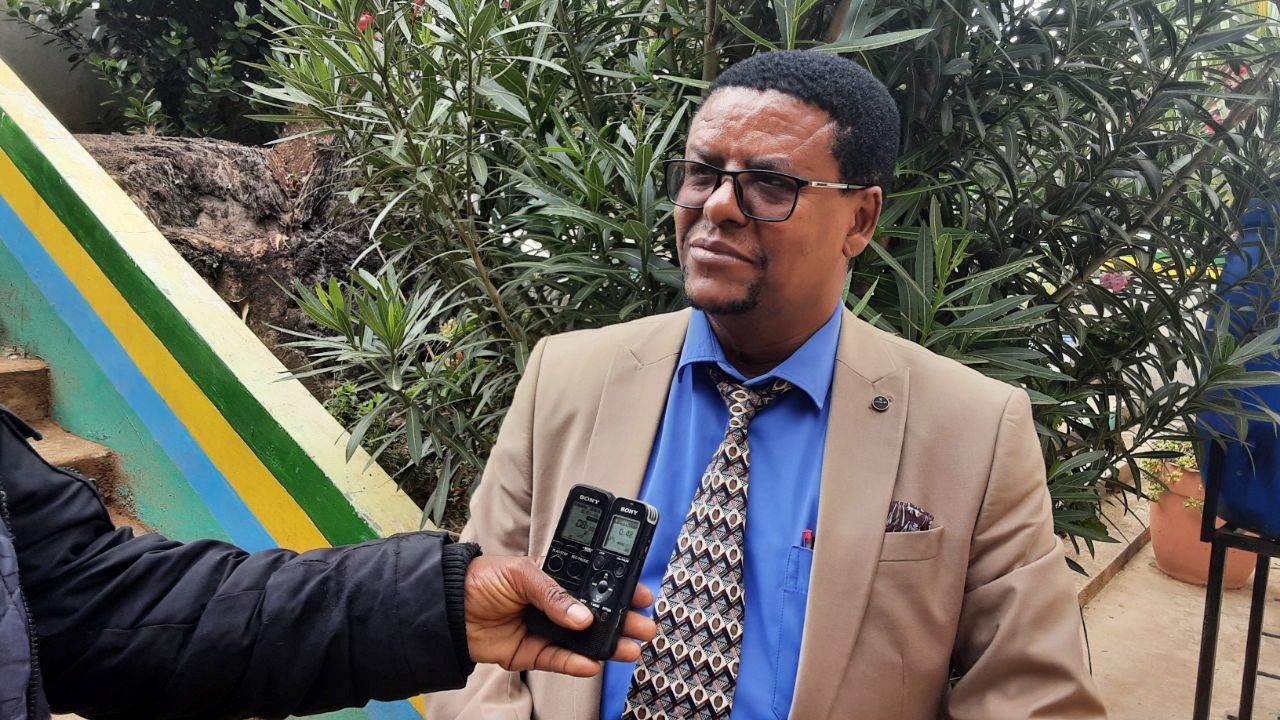 During the course of this workshop, the focus will be on two significant points for discussion: the availability of resources, including manpower and facilities, and the alignment of the program with the results of the needs assessment. The objective is to assess the extent to which the new program is demand-driven, feasible, and aligns with the university's vision and mission.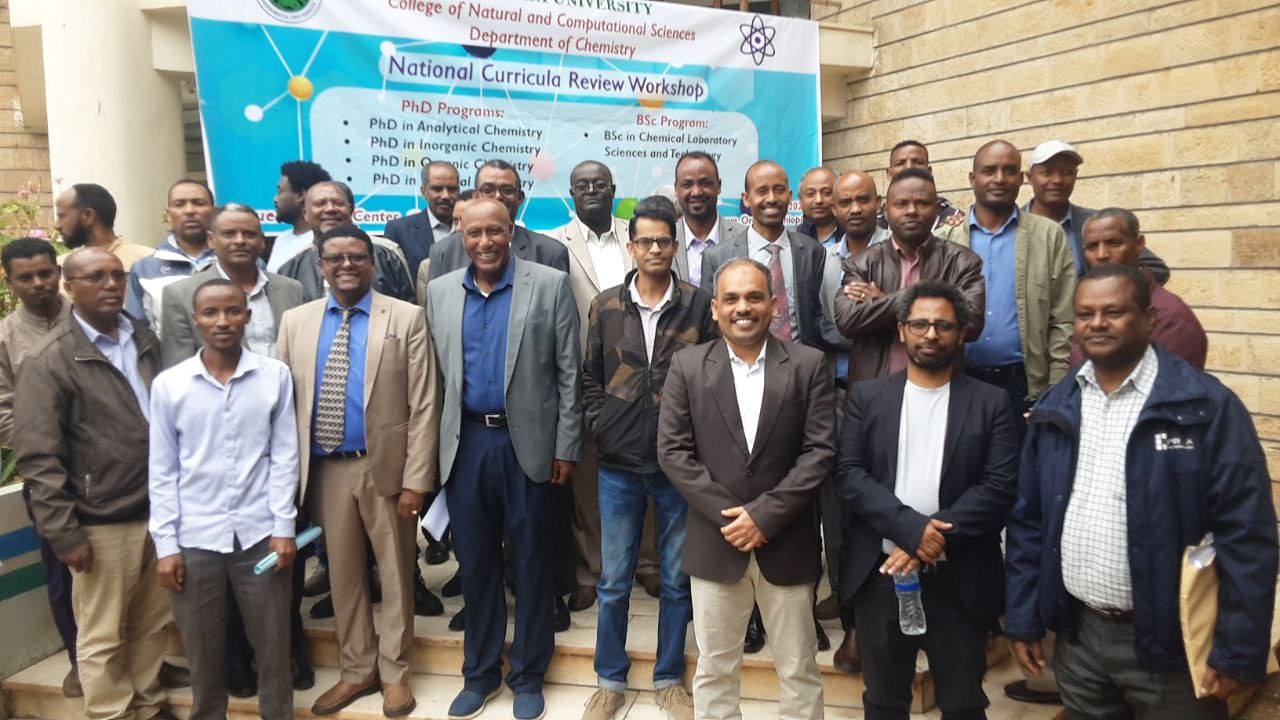 In his closing remarks, Dr. Feyera Dinsa, Director of the Postgraduate Programs Directorate, thanked the CNCS, the Department of Chemistry, and the curriculum designers for initiating the program, as well as the reviewers and all workshop participants for providing constructive feedback on the draft curriculum.
Reporter :- Shemsedin Mohammed
Photographer:- Fuad Ahmed
HU Public and International Relations Directorate