East Hararghe Zone High Court in cooperation with Haramaya University College of Law conducted capacity building training for 618 judges of customary courts, Abba Gadas, Abba Bokkuu, Abba Hawaasa, and for elders of customary courts in East Hararghe Zone from March 15-16, 2023 at Afran Qallo Hall.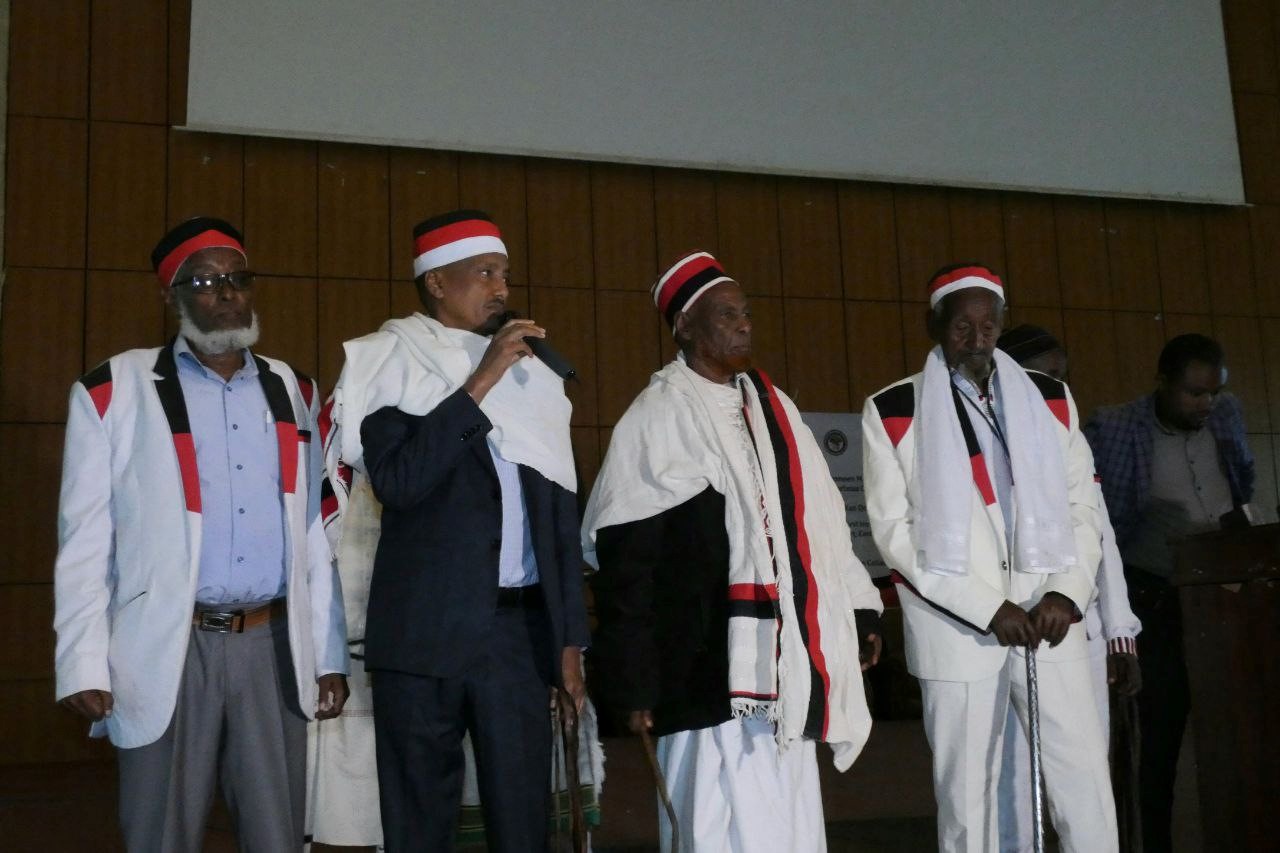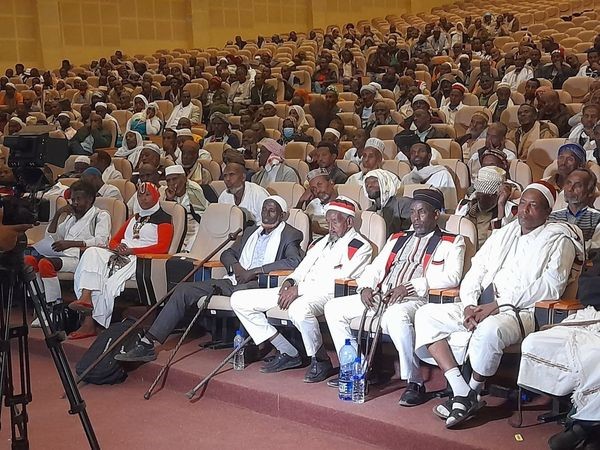 During the welcoming speech, Dr. Yisak Yusuf Vice President for Community Engagement and Enterprise Development of Haramaya University said that the main objective of this training is given to strength level of understanding and to capacity building of Aba Gedas and elders of Customary Court of First Instance and Customary Court of Appeal.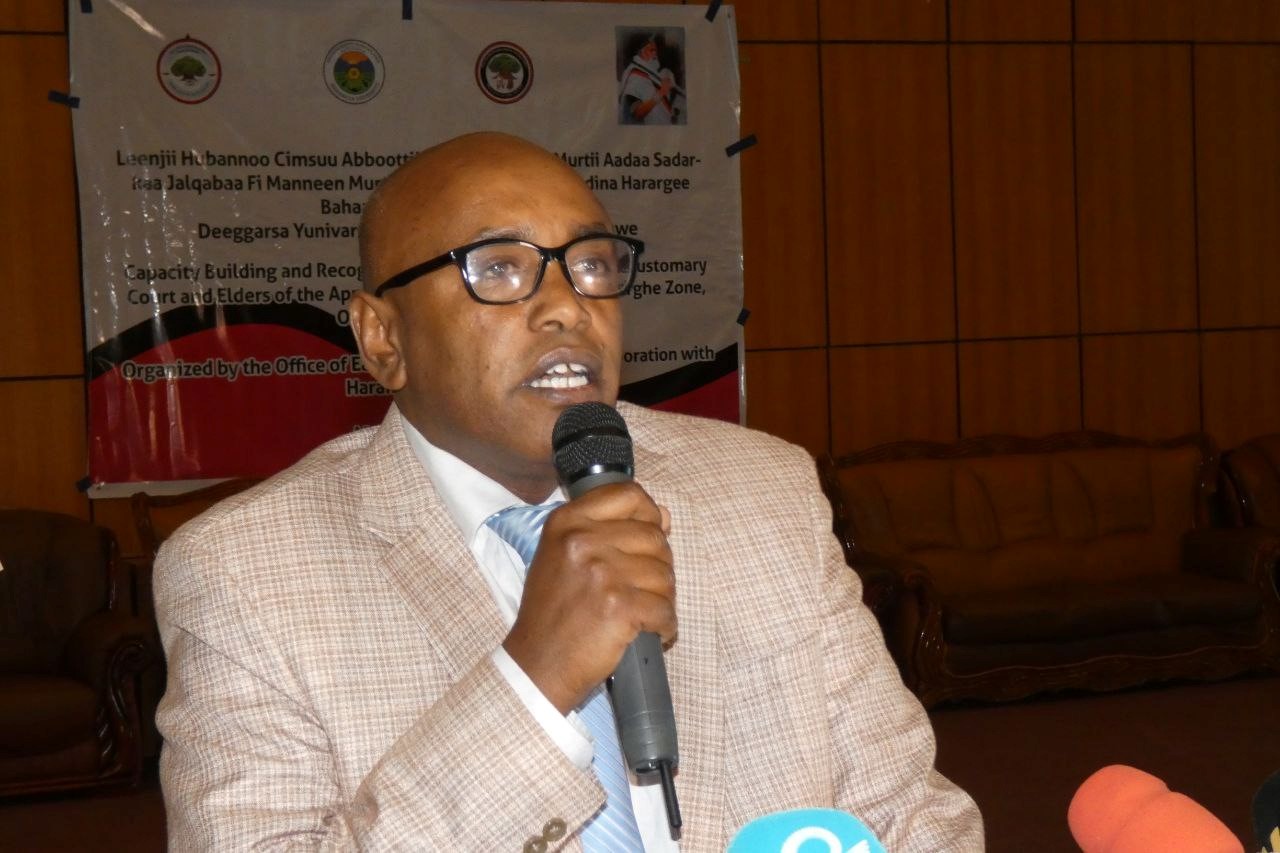 Dr. Yisak added that Gada System is the foundation for democracy and it is basic for ensuring justice system and by using this system people are living peacefully and settle their dispute amicably without exposing for unnecessary expenses and cost.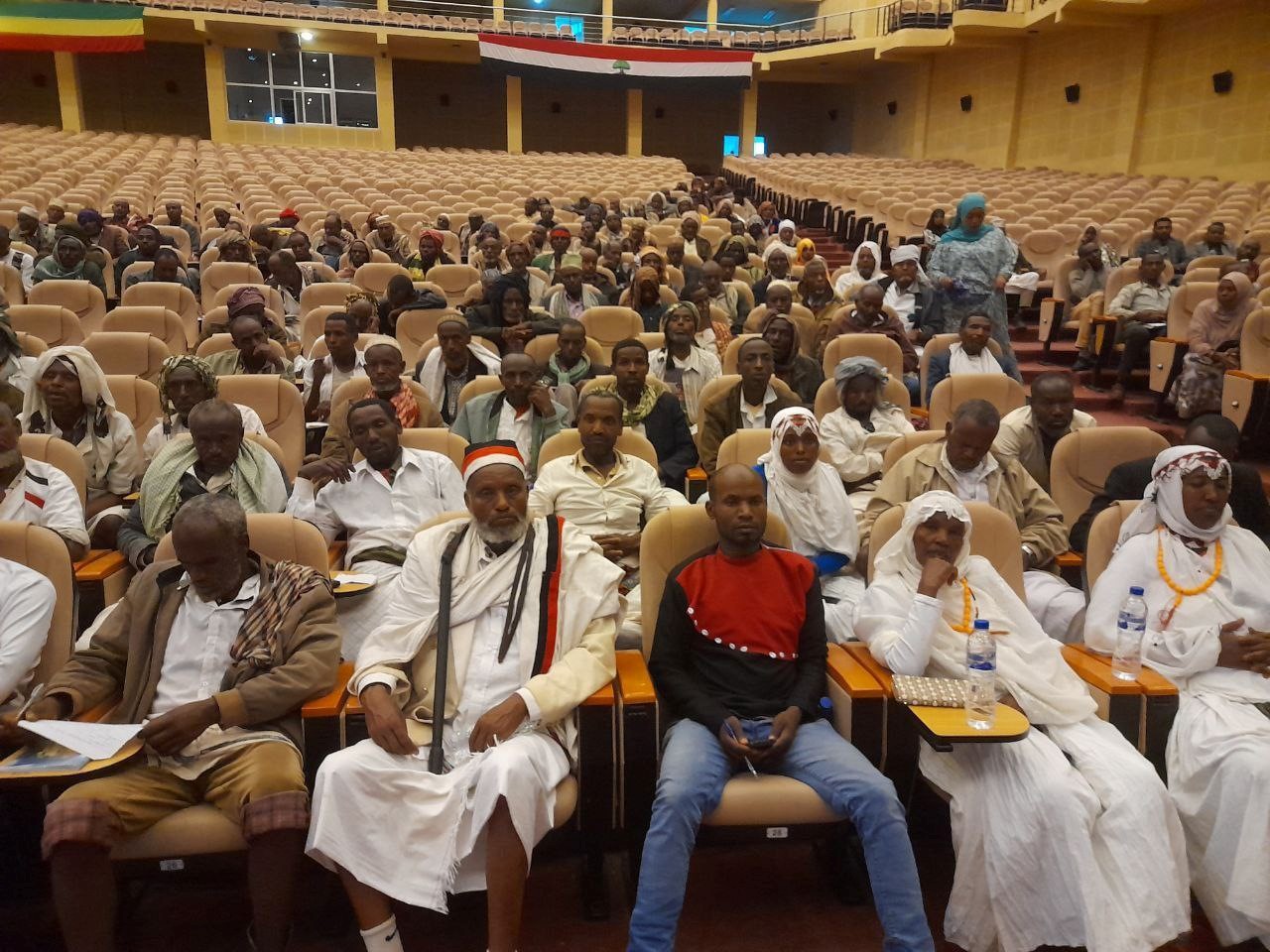 Mrs. Miski Mohammad, East Hararghe Zone Administrator, on her opening speech said that Oromia Regional State Government State Council issued proclamation and regulation and established Customary Court in East Hararghe Zone.
Customary Court are able to solve a lot of disputes and are able to decide on a lot of cases and files. They reduced overload of case from the Ordinary Court of Law.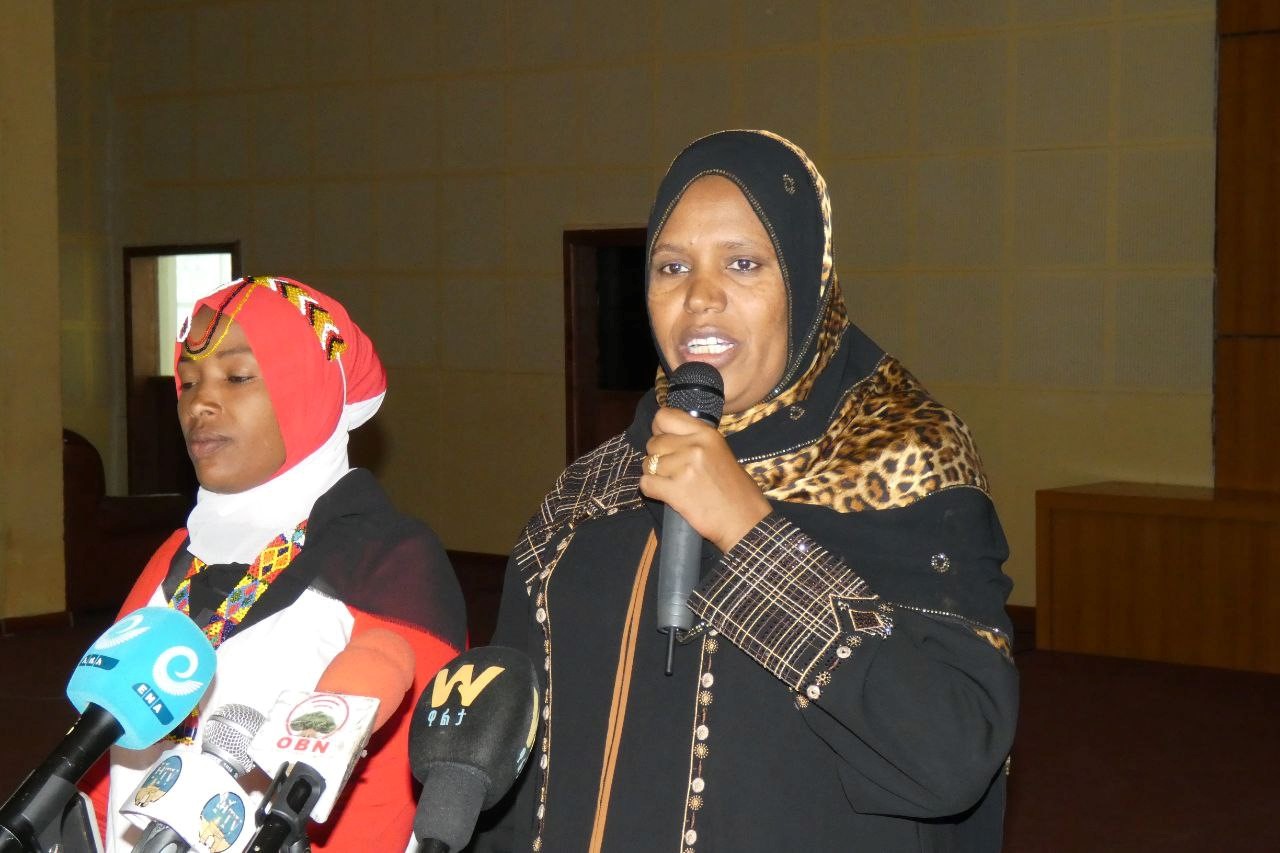 Mrs. Miski explained that the training is very useful and will strengthen the understanding and skills of the elders of Customary Courts and is very important to provide an effective and efficient qualified justice for community.
In addition, in the training highlighted the paper presented by the Coordinator of Judicial Service Delivery of the East Hararghe Zone High Court, Mr. Tamiree Shubbuu, who described how justice services are being provided for community in the Customary Courts from the establishment of the Customary Court to the present time. He also presented achievements and weaknesses that exist in delivering of justice and way forwarded to overcome and settle the problems.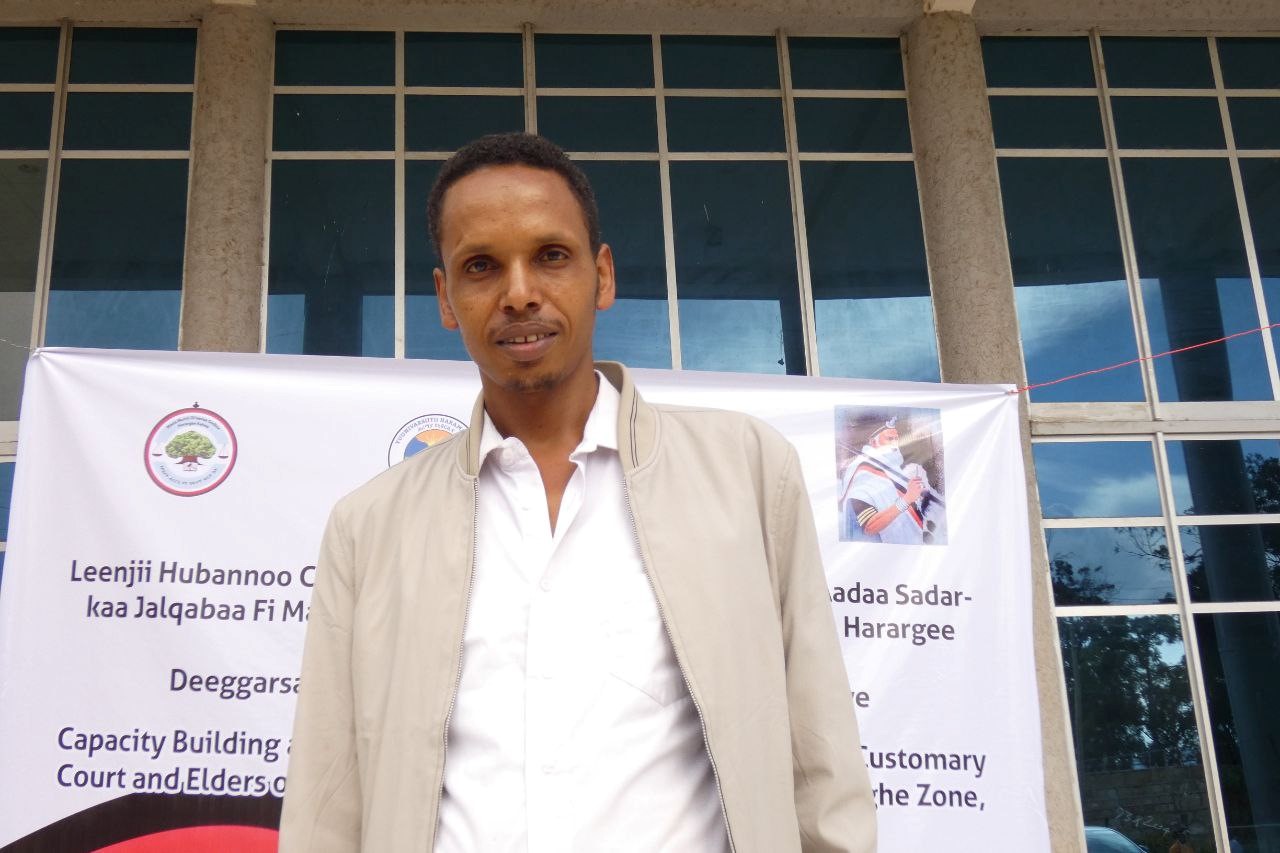 According to Mr. Ramadhan Shame, the coordinator of Haramaya University's Free Legal Consulting Service, the training is coordinated by the East Hararghe Zone High Court, Haramaya University and the East Hararghe Culture and Tourism Office with the support of Haramaya University.
He said Over 600 participants from various sectors took part in the training, which was given by staff members of Haramaya University.
\
During the occasion, East Hararghe Zone High Court gave an award and recognition for Haramaya University College of Law and other persons who contributed for the success the training.
On closing remarks Mr. Mahammad Abdurahman, East Hararghe Zone High Court President described and explained the establishment of Customary Courts, which have reduced the workload of the Ordinary Courts. He also expressed his belief that the knowledge and understanding gained through the training will enable them to work better.
By: Shemsedin Mohammed
Photographs: Tewodros Lishan
PIRD