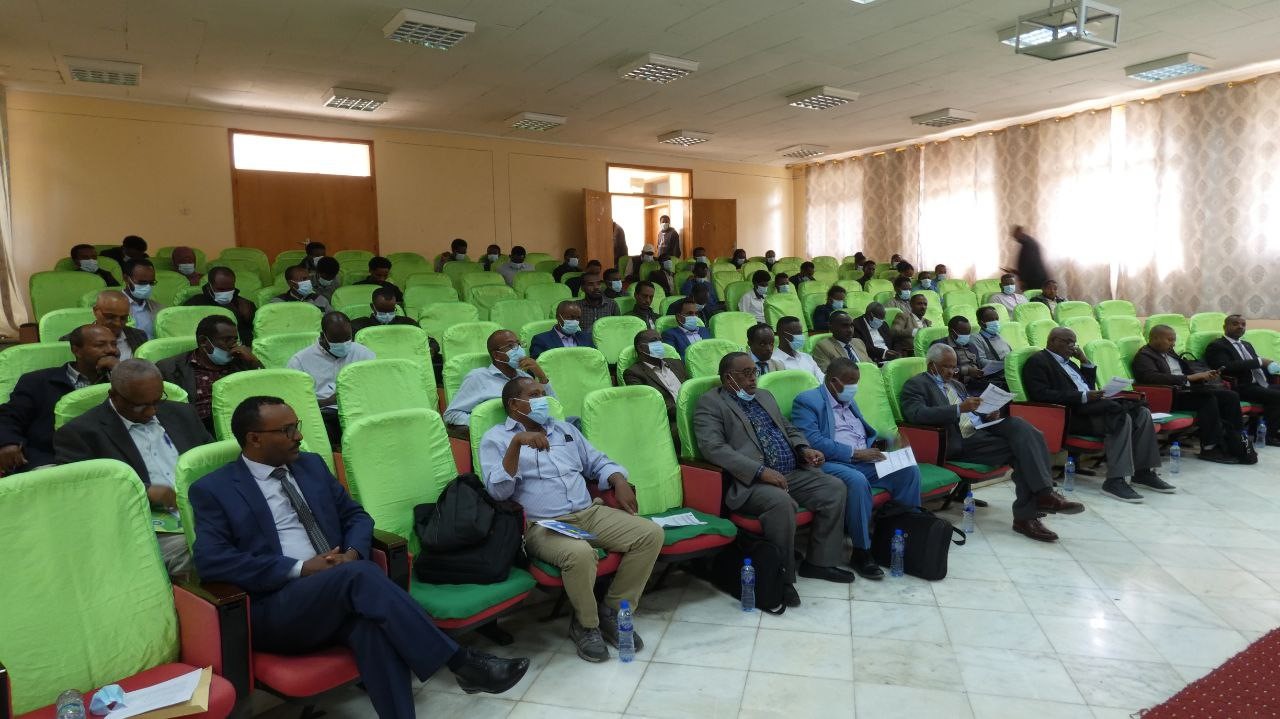 College of Social Sciences and Humanities held National Curriculum Review Workshop on June 27, 2022 to review and augment the curricula of three doctoral programs, namely, PhD in Climate Change and Disaster Risk Management, PhD in Language Education Policy Studies, and PhD in Oromo Literature and Linguistics, and two Master's Programs, namely, MA in History and MSc in GIS and Remote Sensing.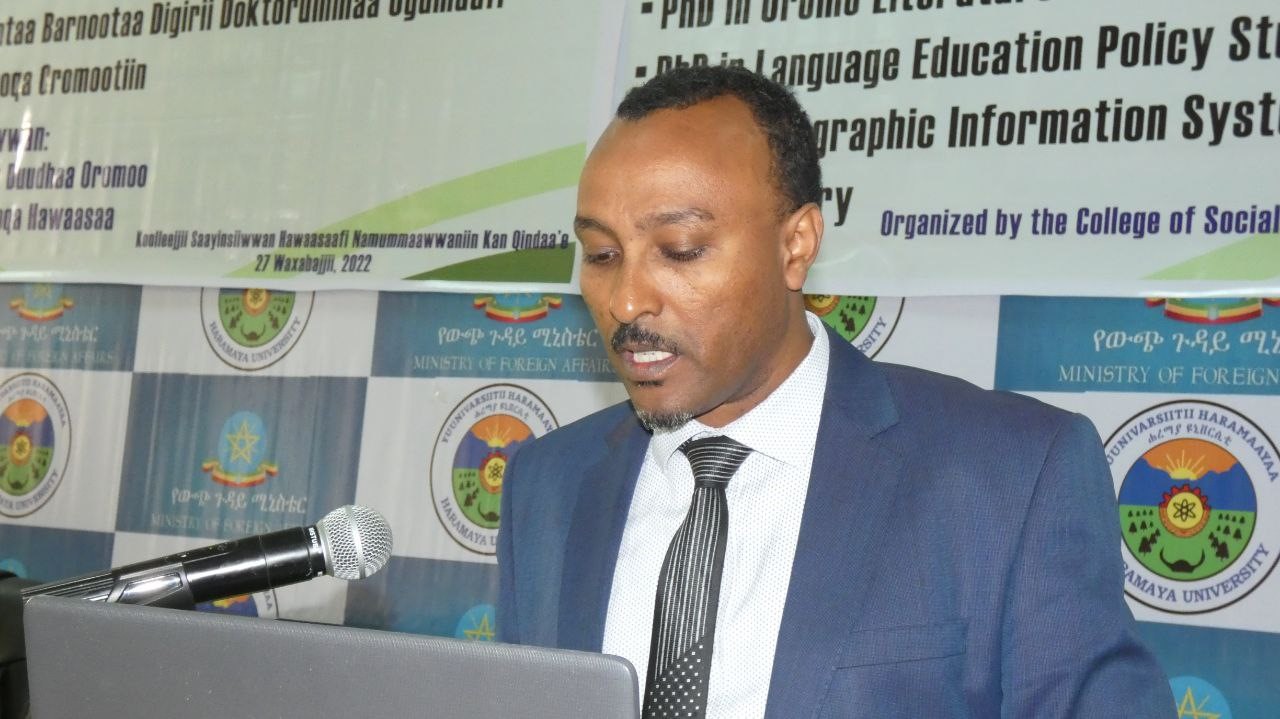 Dr. Adinew Tadesse, Dean of the College, welcomed guests from outside the University and stated that the workshop was organized as a platform for professionals to evaluate and enrich the draft curricula for the programs.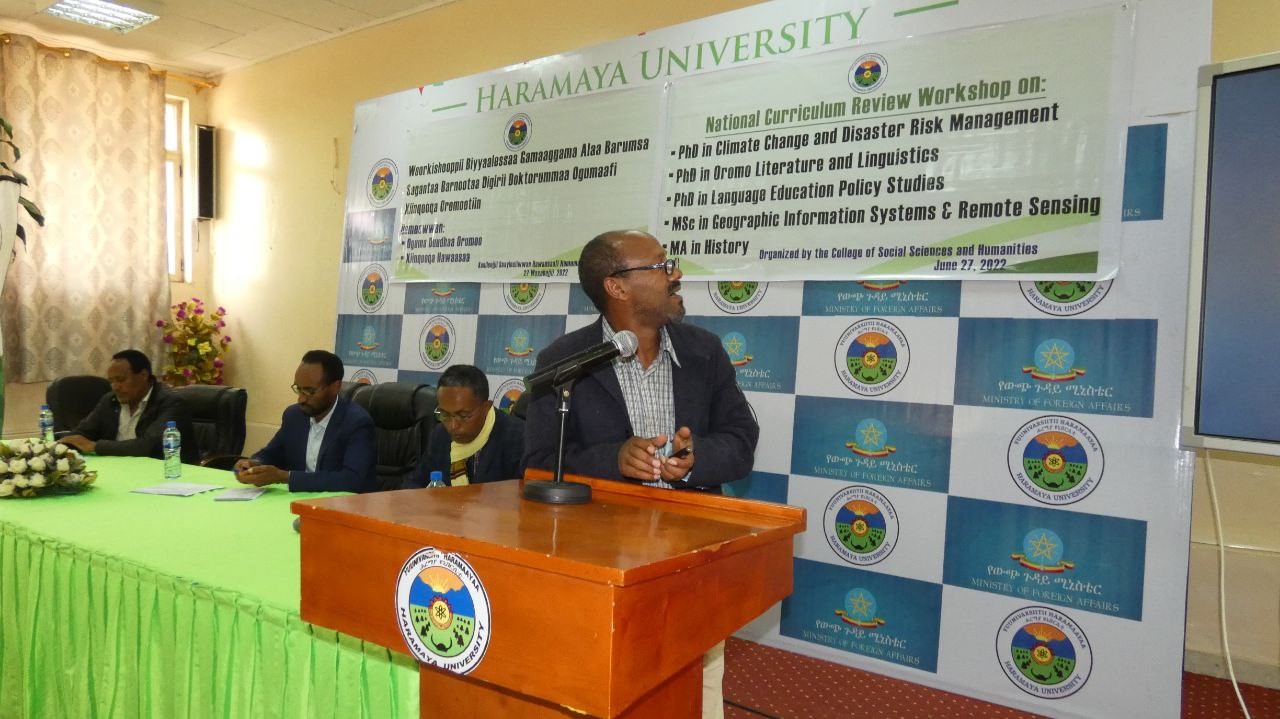 He indicated that because all of the University's programs are expected to be of high quality and demand-driven, they were designed based on rigorous need assessments and reviewed for content and pedagogy by internal experts at an in-house curriculum review workshop.
Dr. Adinew further stated that in accordance with HU's vision of becoming one of Ethiopia's leading research and postgraduate universities, the College has been working hard to expand and diversify its postgraduate programs.
In the future, alongside revising the existing programs, the College has the plan to launch new demand-driven PG programs including PhD in Sociology, MA in Journalism and Communication, MA in Tourism and Hotel Management, MA in Cultural Studies, and MA in English Literature, the Dean added.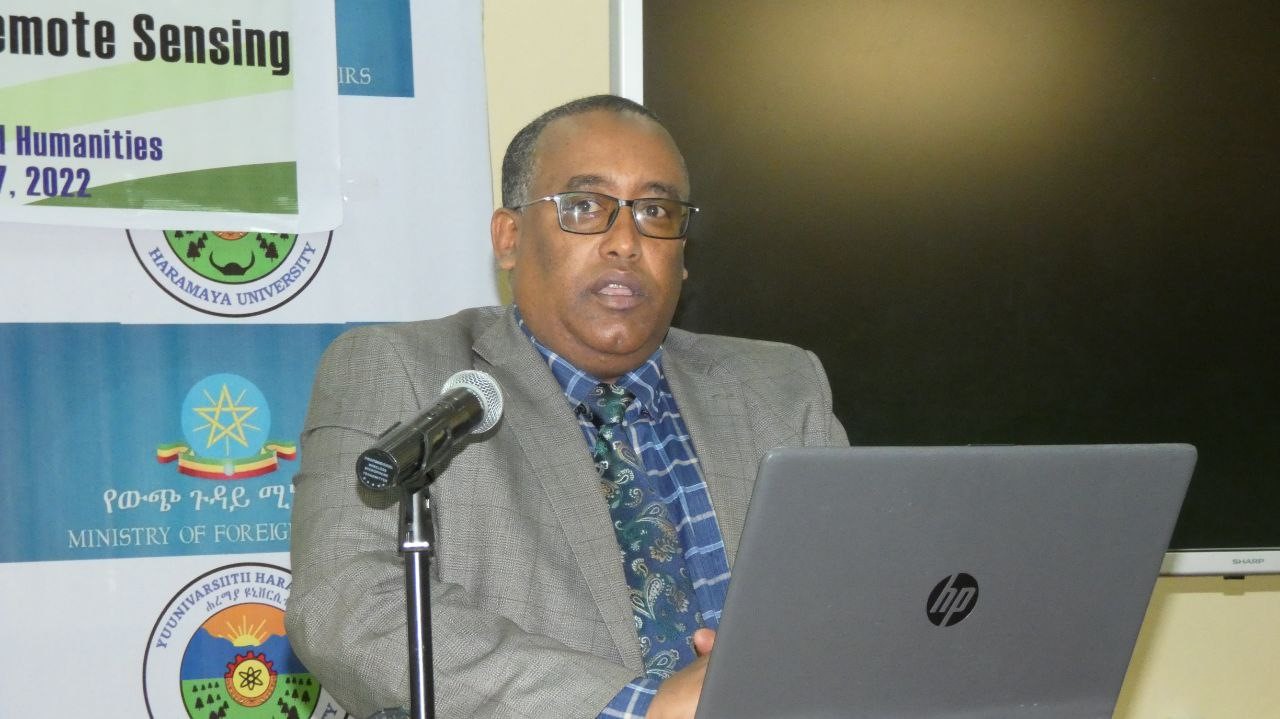 Speaking on the opening workshop, Professor Jeylan Woliye, Vice President for Administration and Student Affairs, expressed appreciation for the College's efforts to expand its postgraduate programs, which are clearly aligned with the University's mission and vision of becoming an accomplished research and postgraduate university.
He emphasized the significance of developing curriculum that meets the needs, interests, aspirations, and expectations of learners as well as society at large.
Professor Jeylan also emphasized the importance of ensuring the availability and quality of resources for implementing the curriculum, as a well-designed program will become toothless if it is not adequately resourced to provide candidates with rich educational experiences for their intellectual growth.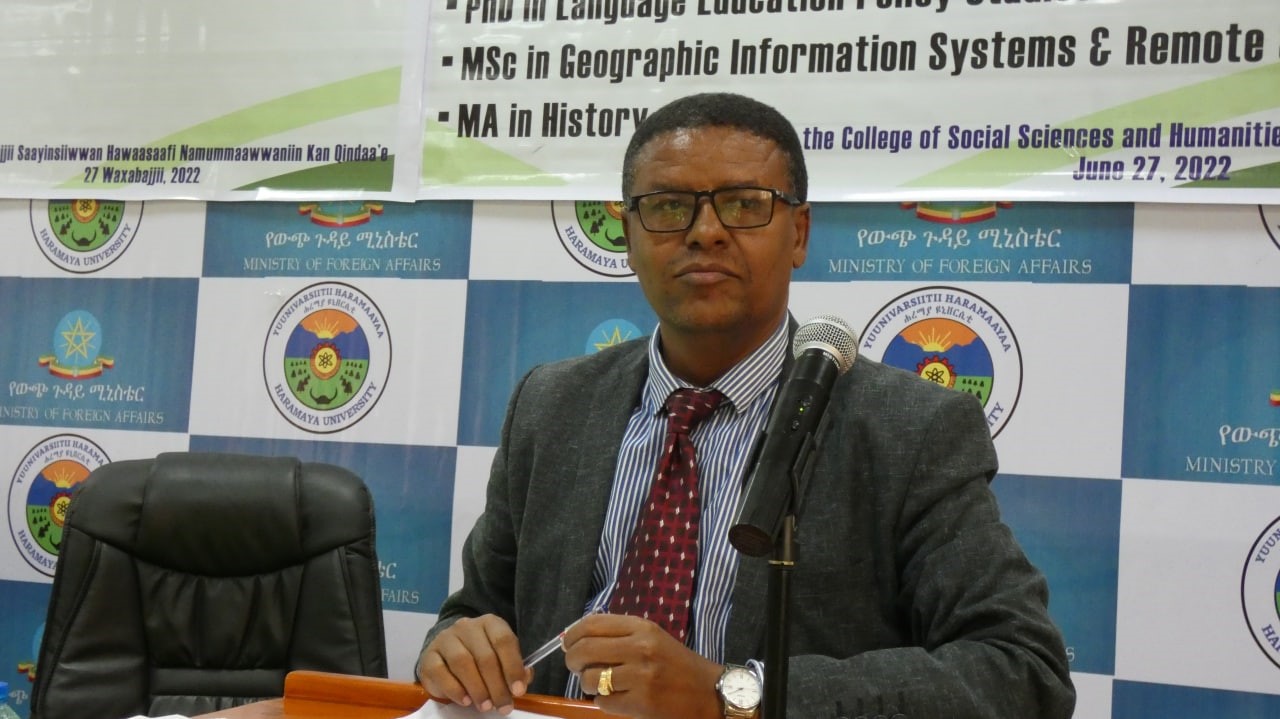 In his closing remarks, Dr. Feyera Dinsa, Director for Postgraduate Programs Directorate, appreciated the CSSH and curriculum designers for initiating the programs, as well as the reviewers and all workshop participants for contributing their accumulated knowledge and skills in their professions to the success of the review process.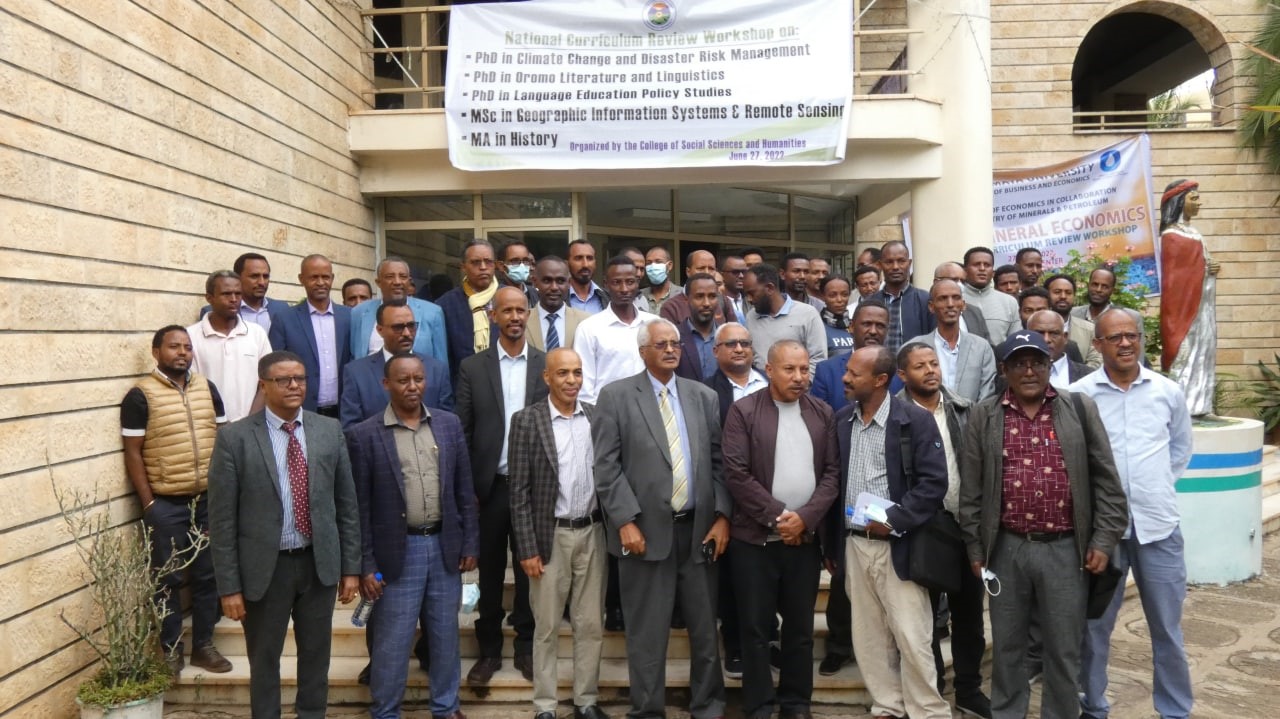 He noted that curriculum review is an academic, staff‐led critical examination of a program with the goal of optimizing the learning outcomes for students. It is a key component of the overall quality assurance strategy, focusing on the continuous improvement of students' learning experiences, Dr Feyera added.