National Workshop Conducted
Haramaya University held a national workshop under the theme "Enhancing University-Industry Linkage for Entrepreneurship Ecosystem Development" on June 10, 2022 at Resource Center.
Organized by Haramaya University University-Industry Linkage and Entrepreneurship Development Directorate, the Forum attracted more than 40 private and public enterprises as well as academic staff.
According to Prof. Mitiku Eshetu, Director for University-Industry Linkage and Entrepreneurship Development Directorate, the main problems related to entrepreneurship are lack of coordination with stakeholders, lack of knowledge, and lack of awareness about entrepreneurship in the community.
He also stressed that solutions should be sought to solve financial and similar problems to address the ever increasing demand for job creation at the national level and to develop new business and creative skills.
Haramaya University Vice President for Community Service and Enterprise Development, Dr. Yesihak Yusuf, on his opening speech stated that the university-industry alliance is of great benefit to the University and to the industry. He also said that small enterprises can be transformed into big industries by encouraging and developing their entrepreneurial skills.
Dr. Yesihak also stressed the need to create favorable conditions for entrepreneurs to develop their ideas into business ventures and in this regard, Haramaya University will work to connect entrepreneurs with industries.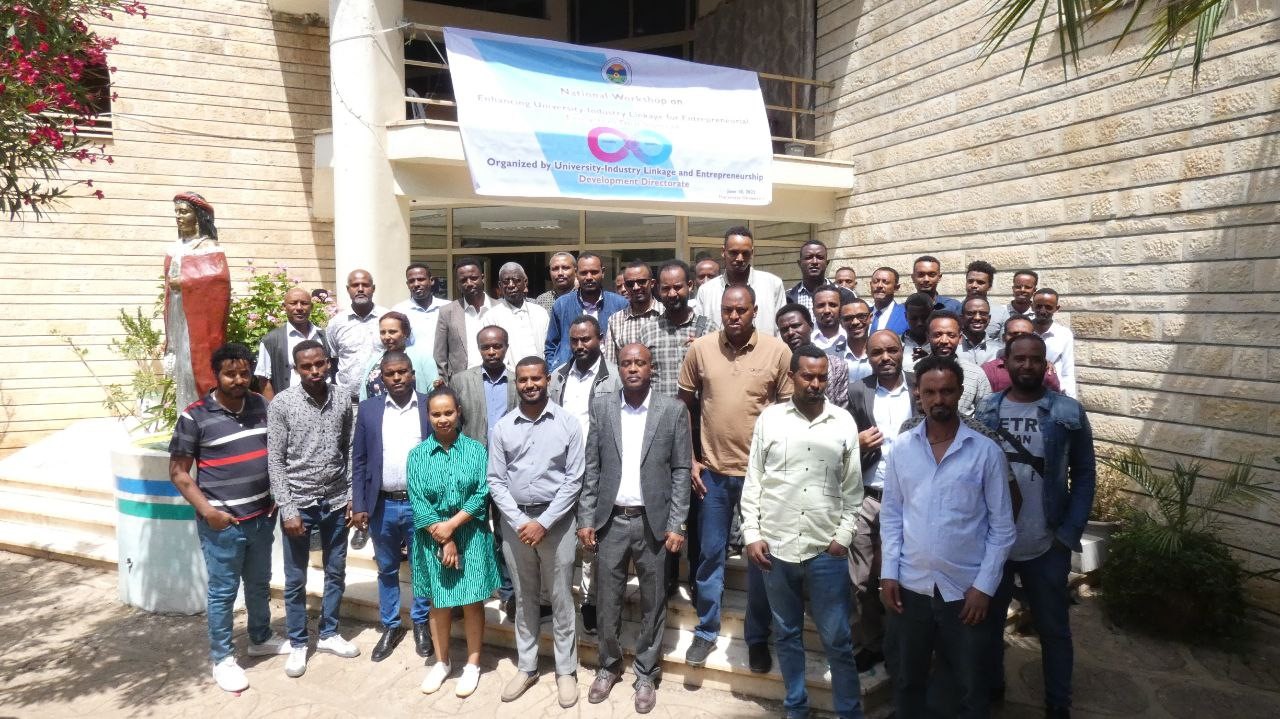 In this workshop, internship experiences of Haramaya Institute of Technology and that of College of Law were presented and discussed.
Moreover, university-industry concepts, trends and concepts were presented by professional and discussion by the participants.
The workshop was successfully conducted and fruitful feedbacks were generated.
Mr. Arus Edo, Deputy Scientific Director of Haramaya Inistitute of Technology (HiT) in his closing remark, said that the many types of university-industry links have different objectives, scopes, and institutional arrangements. Collaboration may be more or less intense and may focus on training or research activities, he added.
Mr. Arus appreciated the Vice President for Community Engagement and Enterprise Development and University industry Linkage and Entrepreneurship Development Directorate, initiators, and facilitators for organizing a productive and educative platform.
By:-Shemsedin Mohammed
Photo: – Tewodros Lishan
HU PIRD